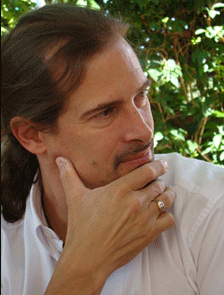 Watch brand Veni Vidi Vici was founded by Jean-Pierre Horvath. The brand name is a tribute to Julius Caesar, who passed through Geneva in 58 BC after his victory in the battle stopped on a bridge over the river Rhone said the historic words - "I came I saw I won» (Veni Vidi Vici). It was in Geneva in the middle of XV century, the Swiss watch industry was born. In 1601 in Geneva was organized by the corporation's watch «Mitrise des horlogers de Geneve». On the history of watchmaking, Jean-Pierre Horvath joined by watching his father restored antique timepieces. Later, he learns that the birth of the Geneva watch the family of his destiny and vocation, and he takes advantage of this by creating a watch company Veni Vidi Vici. The concept of the company - the technical know-how, innovation, organic aesthetic, the highest quality. Of importance, marketing and customer contact, enabling them to participate in the development of personal models of wristwatches.

GRAND PRIX - a collection of men's and women's watches Veni Vidi Vici. The design of this collection there is a chess theme, which makes them well-known. Pattern is formed by a combination of squares and black squares, covered with a special black Chinese lacquer. Models of watches of this collection are available in two sizes - 32 mm diameter (female models) and 41mm (male model). Movement is self-starter. Strap can be chosen with rubber or metal bracelet. Each model of a collection of watches Grand Prix Veni Vidi Vici is available as in the case of steel 316 L or 18K white gold or rose. The third series of this collection are diameter 44mm chronograph. Swiss automatic chronograph movement ETA 2894-2. Dial chronograph embellished with a strip chess pattern and two small dials. Counters on the dial tachometer resemble a racing car. The central seconds hands and the hands of small red dials. Water-resistant is up to 50 meters. The models in this collection can be encrusted with diamonds on request.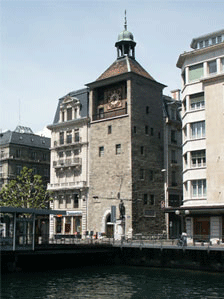 SPIRIT OF THE DRAGON-collection for men and women of watch brand Veni Vidi Vici is equipped with a movement based on the Swiss automatic ETA caliber. Functions: hour, minute, date at around "3:00". The materials used in the manufacture of watches Veni Vidi Vici: 18K gold white, yellow, rose, red, platinum, stainless steel. Elegant case watch Veni Vidi Vici Spirit of the Dragon is round. The original bracelet is made up of plates that resemble scales. You can also choose a model with leather strap, which color matches the color of the dial (brown, black, blue). As part of the collection of a wide range of design dial. Mother of pearl dial of watch Veni Vidi Vici Sirit of the Dragon by the color white, blue and black. There are models with guilloche dial. At the request of the client watch can be encrusted with diamonds.

RETOUR AUX SOURCES collection of watches Veni Vidi Vici of interest to travelers and lovers of astrology. Opening this collection is the basic model collection Grand Prix, complicated functions relating to astrology: indicates the height attained in the midday sun for all latitudes and 40 degrees south latitude and 60 degrees north latitude. Equipped with a pointer rotation solstices and equinoxes, depending on the season.

Wristwatches Veni Vidi Vici are handmade timepieces with Swiss movements, with an exclusive design. Brand of Veni Vidi Vici enables customers to feel their identity, taking into account their wishes in the modeling watches personally for them.