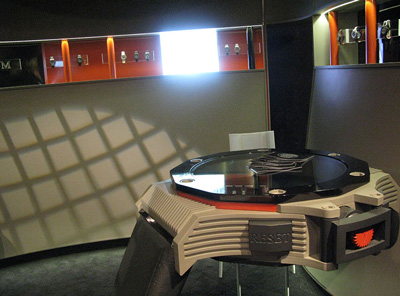 Vanadium is one of those few companies which makes dream to come reality. As Einstein saw a miracle in every manifestation of life, and company Vanadium turns into reality miracles with the help of innovative technologies. Philosophy of the company is continuum which is motive power of life.
Vanadium company turns in reality its project vigorously and accurate. All production of the brand produce with the help of new equipment without interruption of human hand: only mind and human imagination help in development of unique models. Masters who work in Vanadium company consider that nowadays is quality of technique and equipment which the brand has let them to produce watches without a flow.
Watches Vanadium is a result of "Technofacture" (machine production), which connect high quality materials with original design. Watch company uses titanium for production of watches which is one of durable and hypoallergenic material. Materials are chosen after long experiments in different extreme situations, after that it used in production of models Vanadium.
Vanadium is first watch in the world which is equipped genuine digital code of DNA . This is special combination of numerals engraved on the cases of watches. This combination is got through encrypted mathematical algorithm, which let identify every watch. And through digital archive the owner got sms as a guarantee of authenticity.
Power and beauty of Vanadium watches firstly is in titanium case.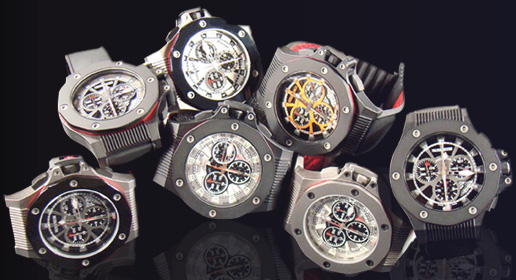 Futuristic design in combination with high quality materials there are original models from watch company Vanadium.
Nowadays Vanadium company the headquarter of which is situated in Lugano (Switzerland), presents its watch production by three collections. Cases and bezels of all watches is made from titanium and aluminum, three-leveled variegated dials are from carbon fiber. Hour markers and hands are covered with luminescent substance. Dials are protected by mineral glass. Crowns are made from steel with aluminum inserts of different shades. Vanadium models are equipped with crowns with double protection system. Silicon straps with clasps from stainless steel complement models. Vanadium watches are equipped with Swiss movements. Water resistance of watches is up to 100 meters or 10bar.
Vanadium watches are quality, accuracy, individuality. You can buy Vanadium watches through authorized dealers of the brand.