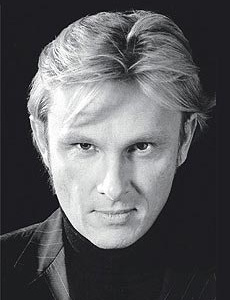 Swiss Watch Van Der Bauwede is always not only the original design and technical innovation, but also kind of old traditions of van der Boved, indisputable values which are precision and accuracy watch. Every model of Van Der Bauwede unique blend innovative technology with elements of vintage designs that can be called a tribute to the history of watchmaking. Make a luxurious accessory from a purely utilitarian, also hopelessly outdated functions - this is the style of watches Van Der Bauwede. Elements of an old case chronometric make any model of the company instantly recognizable.
Swiss Watch Van Der Bauwede wear celebrities such as Antonio Banderas, Sharon Stone, Gerard Dept., Nicole Kidman, Jean-Claude Van Damme, Patricia Kaas, Michael Schumacher - gladly wear this watch, and fans in Russia marks are Fyodor Bondarchuk, Maria Mironov, Olesya Sudzilovskaya, Teona Dolnikova, Yevgeny Kafelnikov, Igor Chapurin and many others.
Clock Van Der Bauwede there's more than a century. History of the brand began Alexis Van der Boved, who was born in the distant 1873 in Bruges and began a dynasty of hereditary masters, which still owns the brand. This talented watchmaker is installing and setting up huge multi-ton machinery chimes of the cathedral and city hall. In 1890, young Alexis has created the first movement - for the city's tower watch. After a while he started to make the whole town watch. He became one of the most famous masters of the city.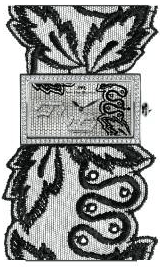 Its cathedral watch, weighing 27 tons, from 49th the bells are a local landmark.
However, devoting his spare time, Alexis establishment watches - master knew that this watch is the future, and may well just fate. It was Alexis owns an invention of the famous "pot-bellied" form of the body called "barrel".
Case continued by his son, Michel (1906-1965), who from large tower watch finally dared to go to the production of pocket and wrist. His son Pierre also brings its contribution to the family business - he was a jeweler and gemology. It was he who came up with its own diamond-Van der Bauwede Cut, based on the hull shape "barrel," created by his father and became the first jeweler, who used the watch to design jewelry.
Officially, the company Van Der Bauwede was founded in 1980, when the young heir to Maxence Van der Boved decided that in Bruges watches are doomed to oblivion and moved office and production in Geneva. Today, Swiss watches Van Der Bauwede become a brand with an international reputation. Wear Van Der Bauwede - not just the "style" is a special sign of success and commitment to the best traditions of reliability and sophistication. No matter what the economic developments of the immutable authority of the brand - the prestige of the watch does not require any assurances. Grandson of the founder Maxence Van der Boved today has developed the brand to a new level by creating a watch, made of special alloy "solid" silver.
Swiss watch Van der Bauwede with complex movements are modified in the masters of their own workshops, which are located in a former school watchmaking.