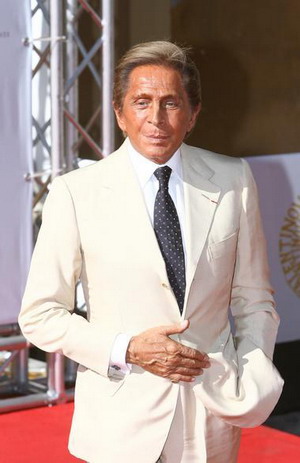 Valentino is one of the famous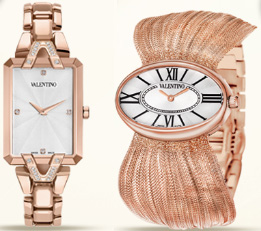 Italian designers and stylists, whose name is the personification of elegance, imagination and endless beauty. Fashion from Valentino is the embodiment of perfection. Fine collections of clothing and accessories represent the quality and accuracy in every detail, extravagant design. Valentino is the expression of the finest Italian tradition of creativity and skill, a continuous link between past and present, that make each collection a classic fashion, facing the future.
History of the talented fashion designer Valentino Garavani started in the early years, when he left his homeland in Italy and came to Paris to study at Paris designers. In the early 60s he returned home and opened his first atelier in Italy. Already by the mid-60s, Valentino was one of the famous fashion designers in Italy. Then he met Giancarlo Giammetti, with whom he subsequently began to cooperate.
In 1967 Valentino received an award named after Neimana Marcus, which is similar to Oscar. Many celebrities, such as the Begum Aga Khan, Farah Diba, Jacqueline Kennedy Onassis, Liz Taylor, Marella Angelli, Princess Margaret became regular customers of Valentino. On the products came the famous fashion designer monogram «V» as a decorative element, which has become a hallmark of so-called fashion. And in the 70th, 80th years, became the first designer Valentino Haute Couture, who produced a collection of men's and women's clothing. He opened a boutique not only in Rome but in the United States, the Far East. However, it's not all: he was an innovator in the use and preparation of their advertising campaigns. The talented designer has been awarded the two highest awards for achievements in Italy, the world of high fashion: in 1985 - «Grande Ufficiale dell'Ordine al Merito della Repubblica Italiana», and in 1996 «Cavaliere del Lavoro».
In 1984, the Italian National Olympic Committee ordered Valentino official uniforms for the Italian athletes participating in the Olympic Games in Los Angeles. In February 1990, Valentino, his partner Giancarlo Gammetti with Elizabeth Taylor, founded the charity LIFE for support HIV - infected children.
In 1991 Valentino celebrates 30 years of his career, this event is published biographical book "Valentino: 30 years of Magic."
In 2002, the Marzotto Group, the world's leading textile and apparel manufacturing, the company acquired Valentino. In October 2002, signed an agreement with Sector Group on the manufacture of watches Valentino Timeless. As a result of this collaboration were released unique and stylish models with high-quality Swiss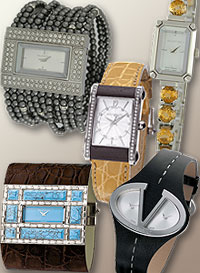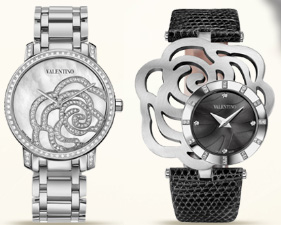 movements ETA, Ronda. Valentino watches combine the unmatched beauty, refined elegance, sensuality. They reflect the infinite imagination of designers, which in the watches Valentino felt something unusual, special, what makes these unique models into an indispensable masterpiece. Valentino watches choose people who are driven to excellence by selecting the watch, they choose success, enjoying every second. Collection of watches Valentino Timeless is a wealth of color schemes, the original design solution presented in different versions, which are relevant at all times. The watch is made of stainless steel or gold-plated steel in different shades. A variety of dials, fitted with Arabic or Roman numerals and thin hands are protected by sapphire crystal. On many models you can see the insertion of semi-precious stones and crystals Swarovski. Straps are made of genuine leather. Models are equipped with Swiss quartz movement. Water resistant of watches is up to 30bar. Luxury and unique watch Valentino logo «V», present in the enclosures, dials, straps, highlighted bright personality of its owner. Elegance, rigor, elegance, originality – that are watches Valentino Timeless.
Collection of watches by Valentino from the very beginning of its release to the present day strike by its novelty and creativity. A founder of the Fashion House Valentino - a talented fashion designer Valentino Garavani was awarded for "outstanding service", "unique achievements in the fashion world," "a positive impact on the appearance of modernity." Moreover, his model is decorated with twelve permanent exhibits of museums.
You can buy Valentino watch in different countries, or order them via the Internet.