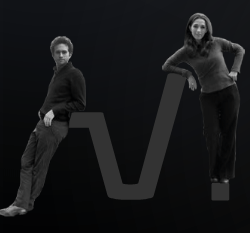 Brand Valbray was founded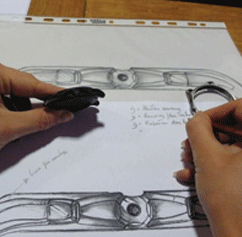 by Com de Valbray and Olga Corsini. The founders of the brand were inspired by four elements, each of which has its own meaning. Lines produce from details which undergo a thorough inspection. Details are made with flawless taste. The finishing of the watch make in superfine way. Such technology gives individuality to watches.

In production of watches Valbray brand using technology has 3 principles: diversity, moving forward and entertainment. Colors and range of shine of finishing materials study and collect in advance. Company Valbray develops and creates micro systems. Before production all themes which inspired developers learn.

Young dynamic company Valbray doesn't have well-established traditions, that is why calmly experiments with forms and proportions for creating its own unique style. Stereography gives an opportunity to estimate sizes of future product and on its forms to project the play of the light.
Watches of Valbray brand are equipped with dial stage, which gives them amount. Every stage of the dial consists from different details producing with the accuracy of 1/100 millimeter. Details decorate and set by hands.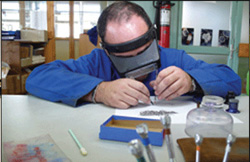 Inside of manufacture production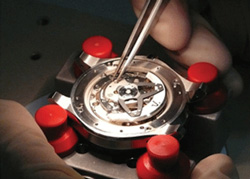 plans of every detail develops. Their realization implements on digital equipment with the accuracy of 1/100 millimeter. Watches Valbray stands out with its quality and durability. Every watch movement produces in special equipped room where structure of the air controls and tests during 15 days. All movements are equipped with inertial load with ceramic bearings, which don't need lubrication. The uniqueness of each detail highlights the accumulation of edges, pearl-grained, finishing Cotes de Geneve, grinding, polishing and engraving.

Thanks to co-operation with developers and designers accurate embodiment of ideas is possible. Accurate production of details and elegant finishing make watch Valbray the work of art. In 2011 company Valbray was participant of watch exhibition Geneva Time Exhibition, which was in 16-21 of January in Geneva. Company presented its new models on that exhibition.