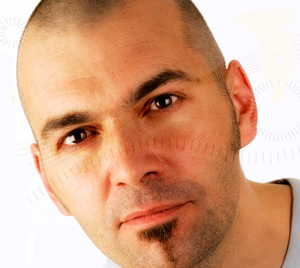 Utinam is a French watch company founded by a young watchmaker Philippe Lebru in 1993. The building of company located in a small region in eastern France, in Franche - Comte. It is a place where are exclusive watches, thanks to a talented watchmaker Philippe Lebru.
Lebru has more than 12 years of experience in development and production of exclusive watches. According to him, the watch must be original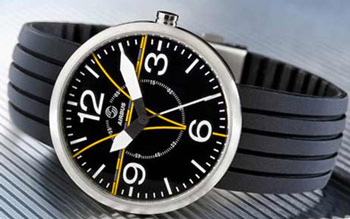 and should not be wasting time on such an invention that already exists. That's why he strives to create original models, analogues that do not exist. Collections of complementary Duck floor, wall and watches, fascinating for its excellent design. The founder of Utinam Philippe Lebru managed to create the original model, making a reality of their fantasy. With its unique design, the watch Utinam very soon took his place on the watch market and gained worldwide fame.
Collections of floor, wall and watches are equipped with original models, which will not leave anyone indifferent, not only because of their high quality, but also a delightful appearance.
Airbus is a unique model, developed in accordance with the traditions of watchmaking art especially for pilots. Round case of model with a diameter 39 mm is made of stainless steel. Black dial, Arabic numerals and is equipped with three-hand with luminescent coating, closed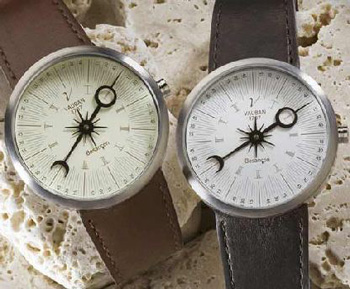 convex mineral glass. Model complements the black rubber strap. The model is equipped with a Swiss quartz movement Ronda.
Vauban is a different model of the brand Utinam, which combines the elements of the past and present. This is a watch with a single hand, made in the original style, one of the hands like the sun, the other part - the moon, and the middle - the stars. Round case of model is made of stainless steel. The crown is located at position 3 hours, also made of steel. Model complements the leather strap in black or brown.
These and other unique model of a French company located in Utinam watch museum in Besancon, located in south-eastern France. The city is the center of Besancon French watchmaking, which began here in the 18th century. In 2002 the museum was opened in Besançon called the "Museum of Time", located in the palace Granvelya.
The original and exclusive models from the French brand Utinam are made of stainless steel. And a variety of colorful dials, fitted with an original executed hands covered with mineral glass. Complementary models of the leather straps of different colors. Some models are equipped with French Utinam movements, and others - the Swiss, who provide them with reliable and accurate.
Watches Utinam - the original design presented in several versions, as well as high quality. This watch is chosen by people seeking to emphasize their bright personality and the finest taste.
You can buy watch Utinam from authorized dealers, and ordering them on the official website of the brand.