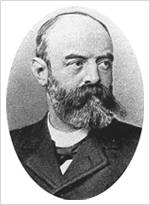 Company Union Glashutte - an integral part of culture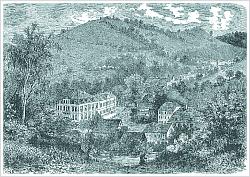 and heritage of the famous Saxon watchmaking Manufacture in center Glashütte. Its founder, Johann Dyrstein was no watchmaker, as is customary, and distributor. Initially he represented in Dresden products Manufactures Swiss, and in 1874, when he opened his own office Durrstein & Companie, began trading the first watches of Glashütte, with factories Lange, the exclusive distributor of which he has become. However, the German watch is not too sold well because, despite the high quality and unique style that had too high a price. Only a few dozen people were able to buy an expensive watch on demand, with reliable and quality watches at reasonable price used increasingly in high demand.
Then Dyrstein decided not to seek others that would please its customers, and create such a watch himself. Communication in the industry have allowed him to acquire all the necessary equipment to open his own factory in Glashütte in 1893. Only then, the factory was called the Union Durstein & Co and then just Union Glashutte.
At the beginning of the XX century at the factory had already worked more than 40 watchmakers, each of which could collect watches of any complexity, and carefully watched pricing policies of the company not to repeat mistakes from Lange.
At the Leipzig exhibition in 1900 the watches Universal got first prize for the company. It was a watch with 18 complications, but at the same time at an affordable price - the creation of Julius Bergter.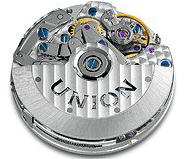 Creator of Union Glashutte Dyrstein Johann died in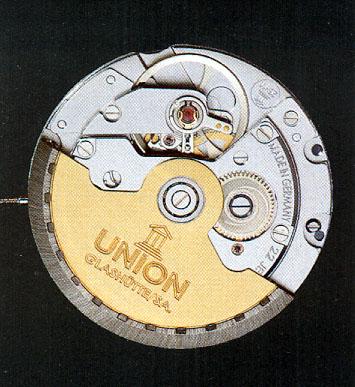 1901, but his business was continued to the heirs, and the company has successfully worked until 1952, while total production in Glashütte not been restructured by the Government of the GDR. Union Glashutte was revived only in 2000 when the company acquired the Swatch Group production in Glashütte. After this long just had to somehow revive the brand, develop direction and purpose.
Glashutte timepieces from not even need a certification COSC, because to get the stamp of Made in Glashutte, you have to pass a mandatory test for precision, which is even tougher than Swiss. The famous Saxon platinum and engraving on the sector of self-winding Glashutte are for connoisseurs mechanics worldwide symbol of high quality.
Union Glashutte watches embody the affordability and design aristocratic, exclusive, but not too expensive mechanics. Today there are seven Union Glashutte own mechanical calibers based on ETA, but completely recycled.