Swinford is an English company which is specialized on pens and watches producing.
As it is known, today the World trade is full of rich assortment of perfect watches made of different high-quality materials, decorated with diamonds and other gems. However not every watch company offer to a customer a watch which cost a lot of money because they are hand-made. Such watch cost a lot of money because watch-makers spend a lot of time, energy and forces in order to make one good watch model.
Swinford is one of few companies which offer perfect hand-made watches and pens. There should be mentioned that the company excludes mass production and makes only original watches. Swinford designers were inspired for creation of beautiful models by such famous people who became famous thanks to their inventions. One of such inventors is Richard of Wallingford who created equàtorium ALBION having held a number of investigations at Oxford University. Equàtorium was used in order to detect Lunar ans Sun planetary longitude and eclipses.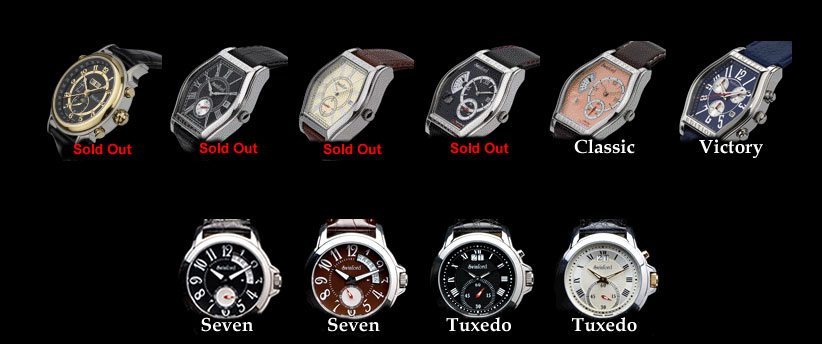 Swinford company pays tribute to Richard of Wallingford and other great watchmakers who's names are connected with horology: Nicolas Facio, Peter and Jacob Debautre – who were the first Englishmen who used rubies for movements making. Thomas Mudge was the first who created a crutch release. Thomas Prest created watch model which was supplied with automatic rewind. Adrien Philippe created watch which was regulated with special crown. John Harwood created new automatic movement contained a spring.
Perfecr watch made by Swinford are released in round and barrel-shaped cases, made of stainless steel. Ordinary design or guilloched cases are supplied with Arabic or Roman figures, two central hands – hour hand and minute hand. One separated hands of seconds is placed at the position of "6 o'clock".
Some watches have an aperture of date at the bottom of the dial. Dials are protected by sapphire crystals, at the back lid there is a serial number and a logo – letter "S". Watches ate also supplied with leather straps of different colours.
Swinford collections are also have chronographs. Models are supplied with movements DG-3814 – auto-rewind, which contains 22 gems, TY-2718 which contains 20 gems, and also a quartz movement ISA 8172 which a chronograph function.
Swinford watch are in limited edition in a number of 100 items. Swinford watch can be bought at the official web-page of the brand.