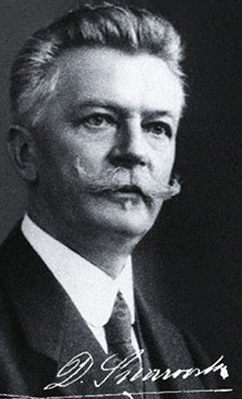 Famous Austrian brand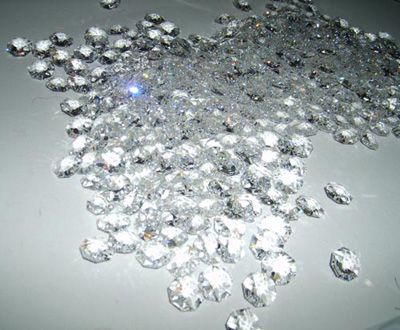 Swarovski was founded in 1895 by Daniel Swarovski – a very creative and talented man, who has found the best composition of input material for high-quality crystal producing, which has a blinding shine, a high transparency and a perfect cut.
Swarovski was born in 1862 in the North part of Österreich-Ungarn empire in a small bohemian village (which is a part of Czech now). Long time ago Bohemia was one of well-known places of crystal making and processing.
Having worked at father's work-shop Daniel Swarovski went to Paris - cultural and scientific capital of the world. Having being studied the basis of engineering, Swarovski returned ti his motherland having decided to create a new cutting machine. In 1892 he made the first electricity-supplied cutting machine, which was set in three years at at his manufacture located in the heart of Austrian Alps in a Tirol town Wattens. There he used the energy of hydroelectricity station for power-consuming processes of processing crystals.
Since the time when gems cutting became an industrial process, the price for gems imitating diamonds reduced. In 1895 Swarovski togeter with his brother-in-low France Wice and a financier Armanda Chossamn founded his own business. At this time the company was called «D.S.& Co» (Daniel Swarovski and company). In the end of XIX and the beginning of XX century manufacture starts its work. Industrial revolution penetrated into such conservative sphere as jewellery.
In 1990 Swarovski enlarged his business to which his sons joined and the company came to a new stage. Jointly they developed new technologies of a high-quality crystals producing.
During the first World-War jewelery demand went down. The company opened a subsidiary Tyrolit. It was specialized on abrasive materials and tools producing for cutting and grinding machines.
At the beginning of 20-s the situation got better and Swarovski resumed high-quality. He processed not just only gems, he processed crystals with a high content of lead oxide. He made bugles which shine was not worse than blinding diamond shining. Swarovski bugles were used as a decorative element by many world-famous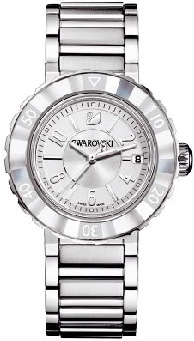 designers as Coco Chanel,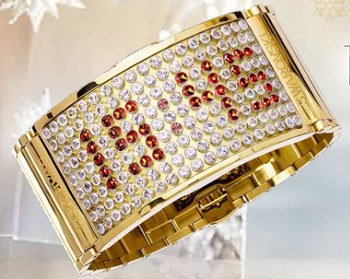 Christian Dior, Schiaparelli and etc. so the production of Swarovski brand soon was at the World Trade. A small Austrian company reached the time of prosperity, which actually did not last long. The II World War made crystals and bugles useless and irrelevant for consumers.
Swarovski arranged marketing of his products to the US. After the War a demand of fashion clothes and supplied accessorizes renewed again.
The company signed partner agreements with many European and American High Fashion Houses. Swarovski became an absolute leader in the sphere of cutting and producing crystals and strasses of different colors for jewelery.
The content of Swarovski crystals is still kept as a top secret.
During many years companies-concurents try to find the explanation for such a magic "formula" but all their efforts are in vain. However some secrets they finally cleared. As they figured out the sparkling shine can be explained by the presence of lead oxide in the crystals (nearly 31%, in bugles there is nearly 24%).
according to the clarity of using materials and the quality of the cut, crystals have no analogies in the world.
Swarovski company became a watch-company at 2009. the first model was released at jewellery exhibition BaselWorld. One of the first Swarovski watch-models was. Swarovski Octea Sport - a watch where sport design and elegance are beautifully combined. They are made for a woman who likes sport and does not want make a compromise with elegance. A big case is framed by bezel incrusted with crystals of different shades of classic white, dark-blue, purple, black and pink colors.
The watches of such kind are supplied with rubber strap of a thin stylish metal bracelet.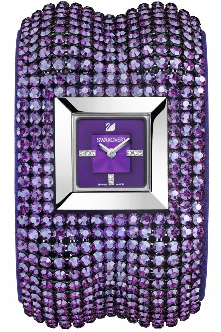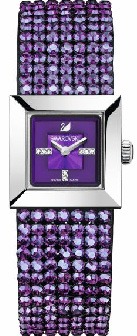 In 2011 Swarovski company issued a new model of Octea Sport watch in a white ceramic case. Also the models Aila, Citra, Dresstime, Elis, Octea, Piazza, Rock«n»Light
were issued. The wide assortment and different style gives an opportunity to chose a watch for any occasion.
In 2011 Swarovski released a new collection – D:light. Swarovski jewellers and watch-makers made watch which combine an innovative design and traditional high-quality of Swiss watches.
Swarovski watch firstly remind a stylish bracelet. Time can be seen when the button located on the side face of the case is pressed at "3 o'clock" position. While pressing the button the crystals are illuminated by micro-light, which "tells" the time.
This year for luxury watch fans new editions of Elis Bangle and Elis Mini watches were issued.
Elis Bangle watch are issued in a limited edition of 1000 items. One particularity of such watch is is a wide crystal bracelet, incrusted by 744 Swarovski crystals. Dark-violet dial is made in a minimalism style. The watch has a Swiss movement. On the case back there is a flower design.
Elis Mini is more refined variant of a previous model. A squared case is supplied with a squared pyramidal-shape bezel. This functional accessorize can be characterized by its universality: it can look perfectly in a tandem with a business wear or with a dress for special occasion.
Swarovski company creates watches exclusively for a beautiful part of the humanity. All the models are made on the basis of high-quality Swiss movements.