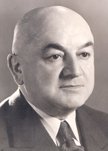 Swiss watch-company Sultana consider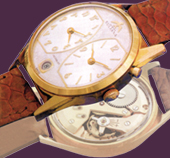 oneself as a producer of elegant and stylish watch. The brand was fiounded by Paul Gaston Shwartz in 1937 in La Chaux-de-Fonds, but the name "Sultana" was firstly registered in Bern in 1955.
During many years the brand got lots of international rewards as Grand Prix Internationale de Tessalonique for example in Greece in 1939.
Issuing every new model Sultana company proved their originality and uniqueness. They constantly work trying to make their watches perfect.
Sultana watch combine the best tradition of Swiss horology and an original designer's idea, which has no limits. That is why these incomparable models took their place at the world watch-trade so fast.
For collection making the myths and legends of Ancient Greece were the source of inspiration: Bernice, Harmonia, Cadmus, Poseidon, Prometheus, Heracles, Iris, Galatea, Amazons, Medea, Selene, Ares, Apollo and etc.
Every model has different design, but an elegance which is typical for Sultanas watch-makers is present in each example. Some models has male and female version.
Round, squared, rectangular cases are made of stainless or gilded steel, supplied with dials of different colors with Arabian or Roman figures. There can be two or three hour-hands and one little second-hand at "6 o'clock" position and aperture at the position of "3 o'clock". Watch is protected by sapphire crystal ans supplied with Swiss quartz or automatic movement. Waterproof is 30 meters.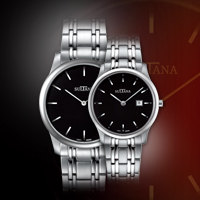 Recently watch-makers issued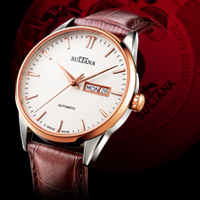 two collections of watches Eros and Diomedes. The first one was named in honor of Eros – Greek God of love. A round steel case, stylish smooth bracelet make watch light, tender and sensitive. Dials of different colors are supplied with Swiss quartz movement, aperture of date at the position of "3 o'clock" and two hands. Male and female watches are presented in this collection.
The second collection was named in honor of Diomedes – one of the most remarkable heroes who was fighting against Trojans. At the war the main role played his force, courage, and strategy. He was endow with abilities of ruling not only the army, but also the Polis where his political mastery was adored by everybody.
All of his positive qualities were applied by Sultana watch company while they were making Diomedes watch collection which exposes all power and charm of Diomedes.
A round case is classic and made of stainless steel with IP Gold coating. Silver-white dial is supplied with hour marks which look like small lines, hour-hands and date aperture at "3 o'clock" position.
Also, in this collection there are some models presented in other colors. Watches are decorated with straps of different colors as well. Watches are supplied with Swiss automatic movement. You can buy Sultana watch having chosen your model from the wide range and book it at their official web-page.