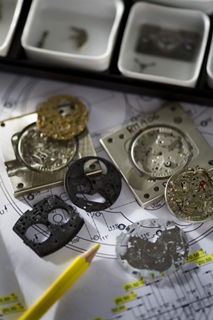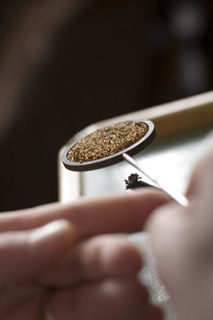 Spectrum watch-company was founded in 1958 in Switzerland. During the half of the century it gained a status of a reliable producer and attracted attention of those who adore watch extravagance.
In 2001 Swiss SPECTRUM and American PHOENIX merged and made a concern SPECTRUM & PHOENIX Watches Group. Today the general office and design center is in the US and the main manufactures are in Switzerland.
Spectrum watch are rather modern. They present a combination of the latest design and traditional technologies of horology.
In watch-making the high-quality materials are used: stainless steel and titan, sapphire crystal, mineral crystal with a sapphire sputtering and real mother-of-pearl. All the models have real leather straps. For increasing wear resistance and allergenicity providing the combined straps are used very often.
Generally alligator and lizard leather are combined with calf leather. Crocodile's leather is homogenous and it is used as a top coat of a strap. Between these two leather layers there is a sweat absorbing layer.
A mother-of-pearl is very often used in watch-making. This complex technology is applied for dials making and decoration. Nacre effect is reached by mother-of-pearl polishing till a micron thickness, after this the surface is covered with a micron nacre and the figures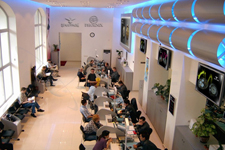 are applied on the dial.
Combined and unconventional materials were used while the latest watch models were making. The case was made of stainless steel with titan elements, the bracelet was made of titan-steel alloy, quartz crystal uniquely polished with a sapphire sputtering.
Fianites and SWAROVSKI crystals are used for decoration, their blinding shine gives each model special charm and an inimitable delicacy.
Spectrum watches are made on the basis of Swiss and Japanese movements: Miyota, Ronda, ETA, Seiko
Mechanic, quartz and kinetic movements are used for Spectrum watches producing. Though, it should be mentioned that quartz watches are dominate. Watch-makers and specialists of horology suggest that quartz movements are essential for full-fledged watch work.
Spectrum collections (Business, Modern, Creative, Precision Style, Exclusive Woman, Elegance Woman, Creative Woman, New) – are designed skilfully. All the models' issues are limited. All Spectrum watches are crush and waterproof tested before being sent to traders. Almost all the models supplied with stabilizer. They are protected from mechanic breakage. The movement is protected by special movable legs fixed on the thin balance axis. In the case of axial and side hits the balance axis moves up or to the side, resting against limiters by its thickened parts, protecting thin parts of axises from breakage or bending.
Spectrum watch has a special box. A warranty service coupon (two year warranty in service centers) and a certificate of identity which number is fixed in data base are also enclosed.
By individual number you can check the accuracy of time measuring. For doing this you are to visit the official web-page of Spectrum watch-company and enter the number of he certificate in the suitable place.
According to the client's wish Spectrum watch-company produces watches with individual engraving, which makes the accessory unique.
Spectrum prices are not fixed in some exact range. They can be different. In 2009 SPECTRUM & PHOENIX opened its offices in Russia, Great Britain, Spain, United Arabian Emirates and Bulgaria.