The Swiss watch company Sigma was founded in 1865 and it is the pioneer in the Swiss watch industry. In 1908 the company Sigma started the production of it's own wrist watches in order to improve the quality and the precision of these wonderful movements. Soon after that, the company Sigma was awarded by the magazine "The International Magazine of Horology" as the most reliable watch companies, producing the high quality watches.


Sigma watch
Today, under the influence of the rich heritage, the spirit of excellence is in every model of the Sigma brand. The combination of the exclusive and modern design with the traditional and precise Swiss watchmaking makes each watch Sigma unique and luxurious. This fact is demonstrated by the fine model of the wrist watch SP 8001 from the collection ARCHIMEDES SP800. The case of this model is made of the stainless steel. The dial is covered with sapphire crystal. The strap is made of leather. Water resistance of these watches is up to 30 meters.
| | |
| --- | --- |
| ORPHEUS SP210 watches | DIOGENIA SP900 watches |
The case of the model SP 210 from the collection ORPHEUS SP210 is also made of the stainless steel and the dial is covered with sapphire crystal. The strap is available in two versions: the leather strap and the stainless steel bracelet. Water resistance of this model is up to 50 meters. This model is equipped with the quartz movement on battery that will serve the owner's watches for 28 months.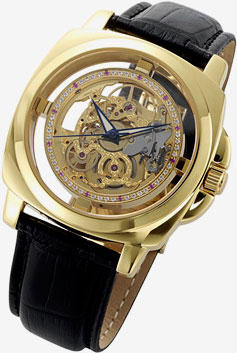 ARCHIMEDES SP800 watch
The unwillingness of the Sigma company to be slow in the development of the sport watches became the reason for the creation of the sport watches collection of the sports watch ICAROS SP400. The 40 – mm case of these models is made of the stainless steel. The watches have the leather strap or the bracelet which is also made of the stainless steel. The dial and the back are covered with the sapphire crystal, through which you can see the automatic movement of these watches. Water resistance is up to 100 meters.
| | |
| --- | --- |
| ICAROS SP400 watch | HYPERION SP600 watch |
The Sigma brand watches on the wrist perfectly make the accent on the individuality and the style of their owner. You can buy the Sigma watches at the approved distributor of the company.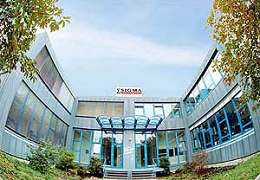 Sigma factory