The watch company Shellman was founded in Japan in 1971. Shellman for 30 years has been the leading dealer of the antique jewelry, as well as a representative of the old watch brands such as Patek Philippe. The company had four stores in Tokyo.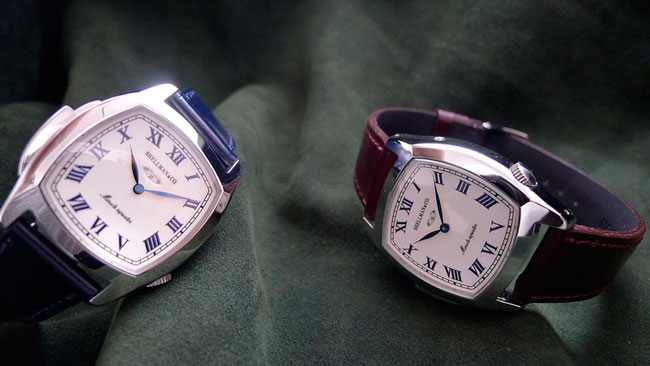 Shellman Side Slide Minute Repeater watches
In 1992, in the collaboration with Camille Fournet Japon, Shellman in France founded the company that became the best producer of the watch leather straps.
The Shellman company worked on the creation of the complicated quartz watches, a kind of the mechanical analog. A well-known fact that the very attractive features of the mechanical watches such as the perpetual calendar and minute repeater, so they were used by Shellman, the founder of the company. He created the world's first complicated quartz movement Grand Complication. These watches include four functions: minute repeater, perpetual calendar, chronograph and moon phases indicator. Amateurs and professionals naturally are led to believe that quartz watches, despite all these complications, are not so good as mechanical. However, the model Grand Complication with all the complications, gold-plated elements and the multi-guilloche dial, can be successfully compared with the Swiss movements. In addition, the proposed quartz variant of the Shellman company frees the owners from the unforeseen damages, which sometimes are usual for the mechanical watches.
The design of the watches is made in accordance with the classical "proportions". They are traditionally elegant and fairly practical.
Buy the watches of this brand you can in the online-shop on the official web site.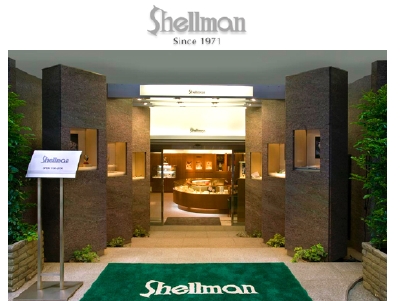 Shellman store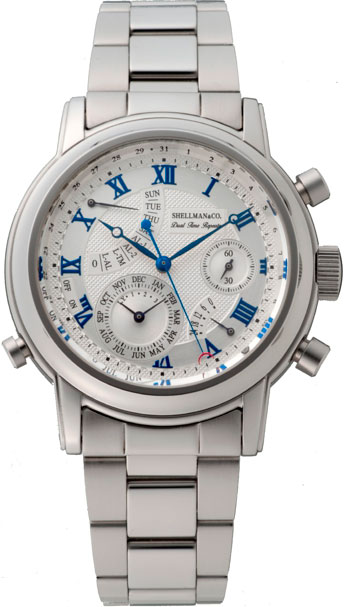 Shellman Dual Time Repeater watch