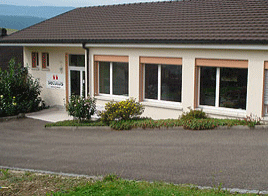 In 1960, in the mountains of the Jura, at the west of Switzerland, was established the watch company "Seculus".
Translated from the Latin "Seculus" means "century" – the symbol of time. The company's philosophy is "we can not stop the time ... we can only measure it."
"Seculus" produces the high-quality watches. The watch production is based on the traditional canons of the Swiss watchmaking and the rich experience of the best Swiss watchmakers. The fact that the assembly of the watches are done by hand, shows the high quality and the high-level of the assembly process control.
The watch manufacture "Seculus" quickly became popular, and today you can buy a watch "Seculus" in many countries around the world.
All watches are equipped with the high-quality Seculus Swiss quartz movement "Ronda" and "ETA".
Its first collection of the brand was launched in 1964. Each model was produced in different variants such is: only steel, the combination of steel with a yellow or pink gold, steel, completely covered with yellow or pink gold. The watches had many forms: rectangular, oval, square. The watches "Seculus" have the bright clear dials, making it easy to get the time, even for people with poor eyesight. The company created the sp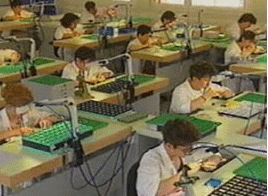 ecial collection for the blind people and the people with bad sight.
The watchmakers pay a lot of attention to the appearance of the watches, watches, to the small decoration details. For example, the women watches "1617.1.763L" from the collection "Fashion" are the beautiful decoration, but it does not affect the quality and the precision of the watches. The strap is made of leather in blue, pink and light green colors. The Steel case is decorated with Swarovsky crystals.
The dial and the case of the model "1671.2.1063L" from the collection of "Premium Lady" are also decorated with Swarovsky crystals, the case has PVD-rose or yellow-plated.
The model "4500.2.504B" of the men wrist watches from the collection "Masterline" has the large size dial - 57 mm. The case of the chronograph has steel PVD coating. The watch is equipped with the calendar and the second time zone indicator. These exclusive watches were introduced by the company's president, Ernest Muller, in November 2010 during the presentation of the "Seculus" watches in Moscow, which was attended by the representatives from 15 cities of Russia. The president of the company held the training seminar for the Russian dealers of the company. Buy the "Seculus" watches you can in the watch boutiques or at the approved distributes all over the world.
The watches "Seculus" are the reliability and the high quality, the continuously updated rich variety and the affordable prices.