In 1990 the 22 year old energetic young man, Jörg Schauer, has started his independent business in the field of watchmaking. Jörg's aim was the production of the top-class watches which combines the advanced technology solutions with the original and exclusive design.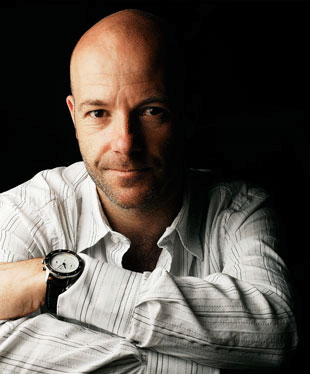 Jörg Schauer
In the beginning the watches "Schauer" were made by the order of only privileged customers, mainly they were made of gold or platinum. But soon Jörg started the production of the watches, which satisfied his own taste. The next five years, the company "Schauer" released more than 400 models of the watches and gained the popularity all over world.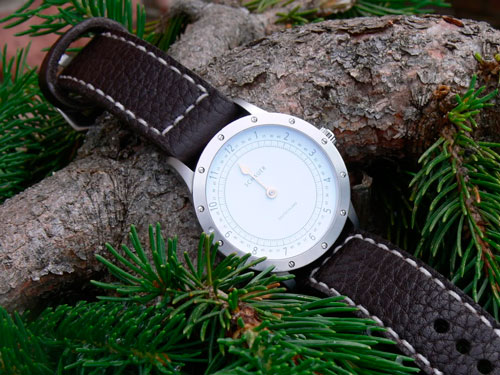 Schauer One Hand Einzeiger watch
In 1995 the company "Schauer" arranged the presentation of the "Jörg Schauer" brand in the Black Forest, Engelsbrand, which had the great success and attracted the wider audience. After that, every year the hand-made wrist watches "Schauer" are produced in the edition of five hundred models. In 2000 "Schauer" got the International Watch Award "Goldene Unruh" during the most famous competition for the best wrist watches, in 2002 and 2005 years the watches also were awarded.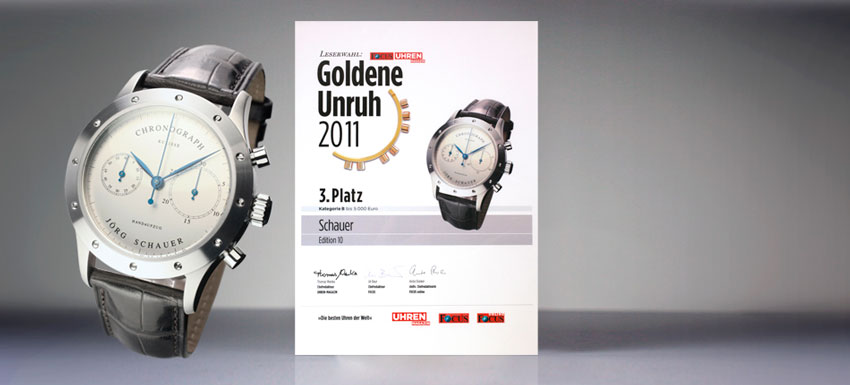 Schauer Chronograph Edition 10 watch got Goldene Unruh 2011 award
The company "Schauer" offers the watches with the calendar (Day date), the chronographs, the watches with one hand, the line «Quarada», all the models are produced as a part of the limited-edition.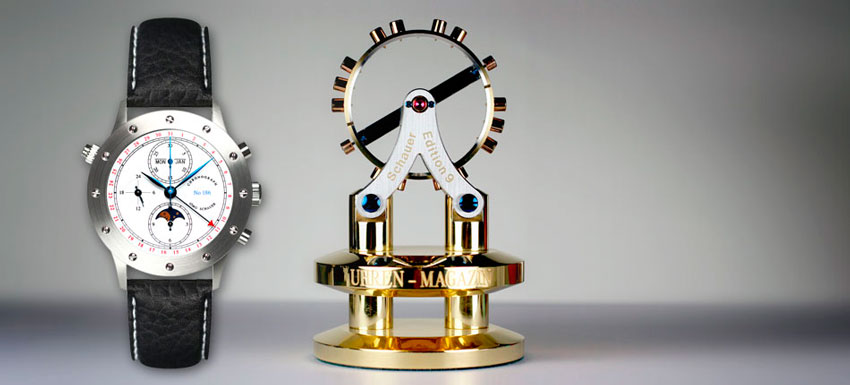 Schauer Chronograph Edition 09 watch got Goldene Unruh 2002 award

watchmakers of Schauer company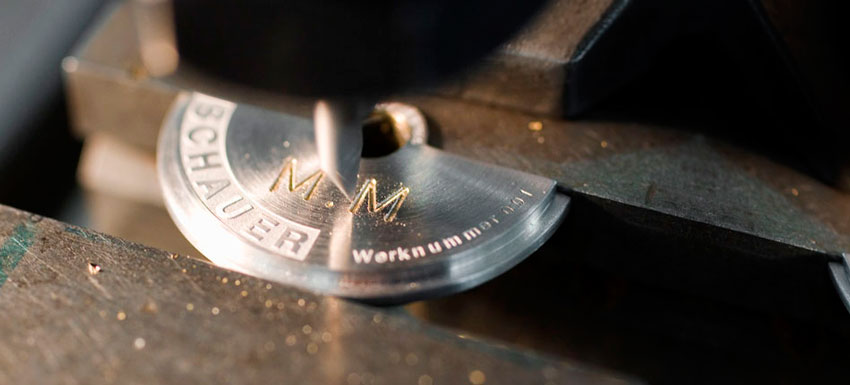 engraving of Schauer watch's rotor