Saskia maaike Bouvier is a Swiss watch company. Brand was founded by Saskia maaike Bouvier, who was born in Geneva in 1974. She studied in Geneva watchmaking school, then in 2004 decided to open her own watch company. Her knowledge and skills have been decisive role in creating watches with perfect design. Her created women's watches are a reflection of the boundless imagination of designer.
Bouvier – is one of the few people trying to reach perfection in her inventions. She likes to experiment, creating exclusive watches. For her clients, she develops and produces a variety of models, taken into consideration their desires and fantasies.
Saskia maaike Bouvier – is not just a talented designer. This is a woman, creating complicated watches for women. Watches by Saskia maaike Bouvier is a combination of ancient traditions and modern watchmaking technology. Women's watches Saskia maaike Bouvier is the fruit of imagination of the designer.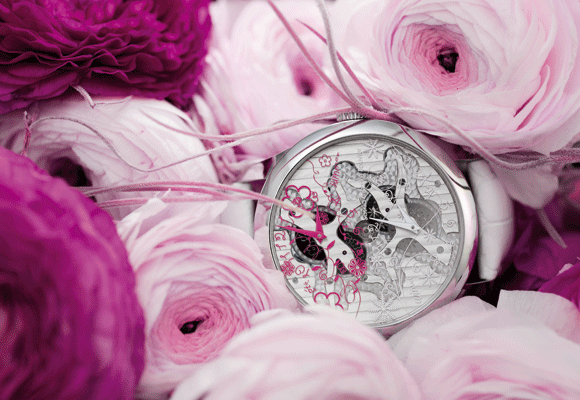 l'heure d'été & l'heure d'hiver watch
She is in constant searching and she collaborates with many designers and watchmakers, which ultimately allows her to create unique pieces. There is another interesting fact: in creation of male models watchmakers choose more low-key and strong design. But creating female models, designers can afford to implement the use of a variety of materials and components to get exclusive masterpiece.
Confirmation is the new collection of Saskia maaike Bouvier watches, which attracts the attention of a beautiful exclusive design. Made by Bouvier models have their own style, in them can be felt the tenderness, elegance, femininity. For example, her first collection dials of which are decorated with flowers and snowflakes. These are so-called "summer" and "winter" watches. Design of model was chosen because it shows the summer and winter time. Owners of these watches do not have to install them, because the watches are adjusted automatically.
Another collection les lunes 8 hours includes watches with lunar calendar. The collection Equilibre includes models Yin time & the Yang time (Yin - Yang) with fully guilloche dial, which shows the symbol of opposite but complementary energies of Yin and Yang.
l'heure d'été & d'hiver - exclusive collection includes watches, created as a result of collaboration between the two artists. The watches of this collection also reflects summer and winter time by using colors and Penguin respectively.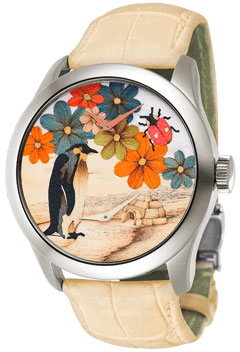 l'heure d'été & d'hiver watch
Watch models Saskia maaike Bouvier are made of stainless steel and are available in leather straps in different colors. Guilloche and colored dials are protected by sapphire glass. Models are based on manufactured machinery. Exclusivity, superior quality and custom design – this is Saskia maaike Bouvier watch.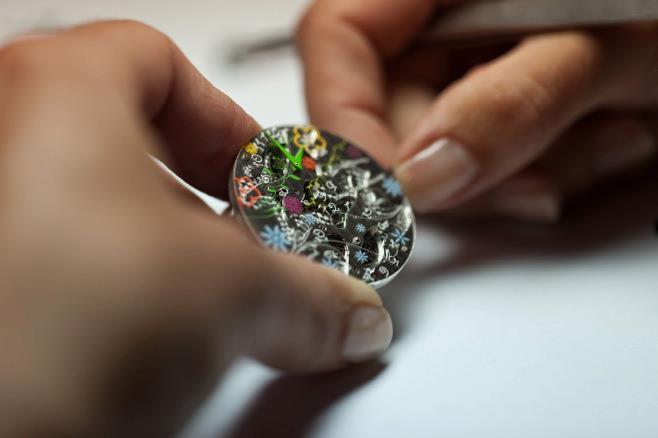 Saskia maaike Bouvier watch assembly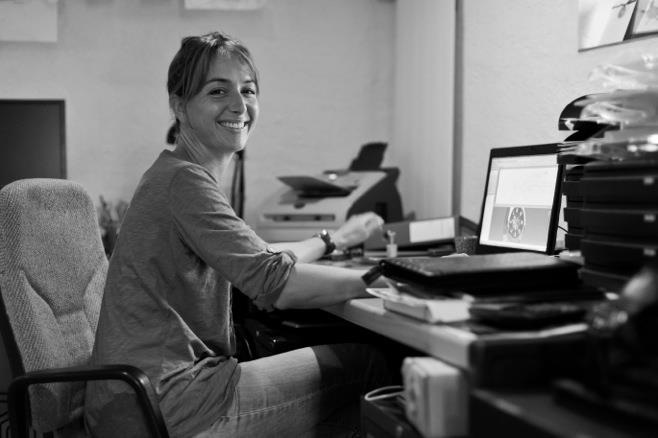 Saskia maaike Bouvier watch designing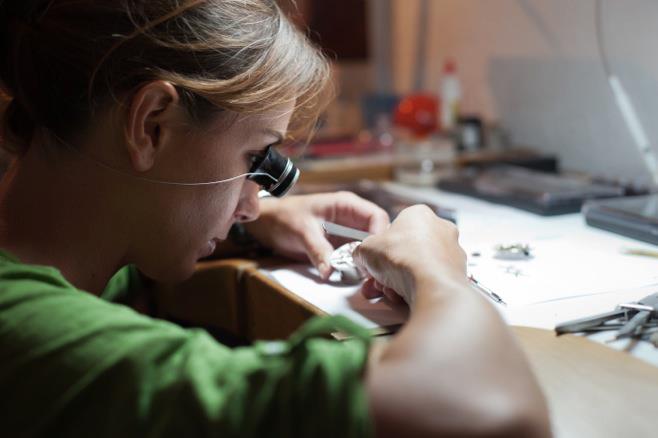 Saskia maaike Bouvier watch assembly