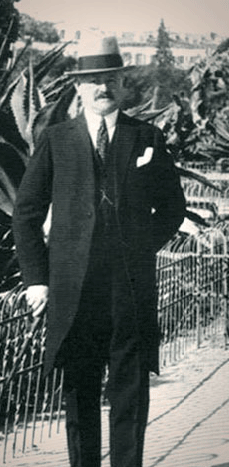 Saint Honore is "the spirit of Paris",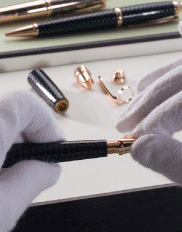 it is a brand that represents the combination of the traditional watchmaking and the sophisticated style.
The company was founded in 1885 in the heart of Paris in Rue Saint-Honore. And in 1904, to the main workshop has been joined the watchmaking factory in the French town Charquemont.
The watch brand Saint Honore is the Piece of Art. They differ not only because their movement and their design, but namely because the fact that they created in Paris, in Rue Saint-Honore, which is considered as a street of jewelry and fashion houses more than for 100 years.
In the future, the company was founded also in Switzerland. That's why most company's watches are equipped with the Swiss movements. It should be noted that the head office, which is the most famous boutique and design studio, is still located in Paris, in Rue Saint-Honore 326.
In 2005, to celebrate the 120th anniversary of the company's foundation the brand launched the watches with the tourbillon. It seemed that the brand would change its style and start the producing of the watches with the tourbillon. But connoisseurs and fans of the French brand were worried for nothing. Designers found what would attract people in these watches - the colorful rotation. Carree Medium from the Orsay collection is the chic women watch with the tourbillon and is encrusted with diamonds.
The brand Saint Honore creates the watches with the unique jewel decoration.
The interesting collection is Euphoria. The dial of the watches from this collection resembles a fragile and touching flower. But the Gala collection is a mixture of the different styles. The case of the watch is covered with gold and strew
n with diamonds. The watch has the rubber strap.
The collections Roma and Orsay present the men jewelry watches. It should be noted that one of the developers of the collection Orsay is a famous actor, racer, Paul Belmondo, who helped to prove that the Saint Honore watches are not only the beauty, elegance and sophistication, but also reliability. The Black Racing chronograph with Belmondo overcame all hardships of Paris-Dakar Rally.
In the women collection Euphoria two themes are used - the Sun and the Sea. "Sun" are the brightly colored models, and in the center of the dial there are the golden rays of the Sun. And on the dial of the "Sea" collection is the pearl applique that is decorated with diamonds, topaz and pink sapphires.
In honor of the Paris Saint Honore boutique the model "326" was released. The case of the model is encrusted with diamonds in the form of the letter "H", and the dial is decorated with engravings of many small logos SH.
It should be noted that the brand Saint Honore every time introduces the new models, they are never repeated. The original ideas of designers delight and amaze the fans of Saint Honore all the time.