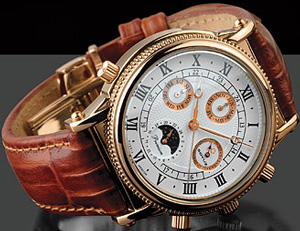 Rekord Ltd. watch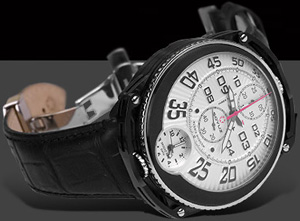 company was founded in 1993, when the Petrosov brothers and their partners began their business in Moscow. From the beginning of its foundation, the company was involved in the development of exclusive watches for the members of Russian state structures and business corporations. The project was very successful. So, for the entrepreneurs it was time to launch their own watch brand. The watches, released under the Garo brand name, became very popular in the middle 1990s. Despite this fact, the project was closed down in 1999. However, in the same year, a new brand was launched, and a new team of managers and shareholders purchased Rekord and SOYUZ trade names to put their ideas and plans, concerning a new business, into life. They decided to create the watch collections under the Rekord brand name specially for the Russian market and CIS countries. Rekord brand presented four watch collections, each of them was distinguished by a unique philosophy. The collections belonged to different price brackets and were intended for different customers. Two collections of mechanical watches were considered the most important series, including the watches with complications.
The Petrosov brothers payed a great attention to the selection of qualified cadres, the leaders of their profession. It's worth mentioning, that they were not mistaken, as the talent and skills of these watchmakers are observed in all the models of the company. Due to the best masters the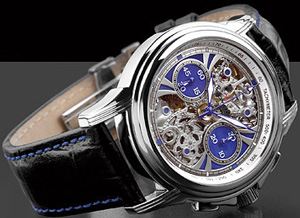 company's products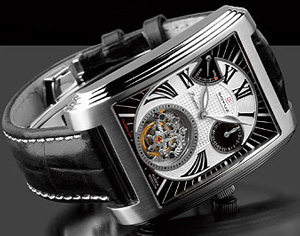 have won the hearts of watch connoisseurs all over the world. In 2003, Rekord brand name took a lead among Russian companies. It was establishing itself as a leading choice on the watch market during the next years, continuing to develop. Rekord company released the watches with the unique design and functions. The brand never stopped at what had been accomplished and was always in a search for new ideas and technologies. In 2004 – 2005, after the market analysis and pilot sales on European and American markets the decision of development of a new SOYUZ Premium project was taken. They were not just the collections, consisting of more than 70 watches, powered by the mechanical movements and equipped with the complicated functions, but they also represented the historical saga, devoted to the Soviet Union.
The success of this project was proved by the participation of the company in Inhorgenta 2006 and BaselWorld 2006 exhibitions. Also the company received numerous orders from different countries of the world. Rekord's products became very popular all over the world. On the Russian market SOYUZ watches are presented by Rekord Premium brand name.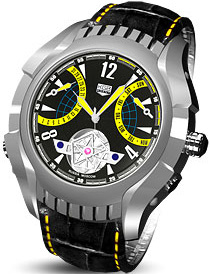 The brilliant SOYUZ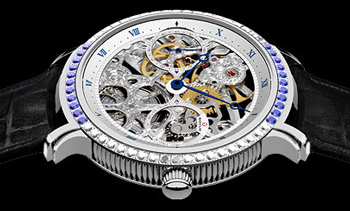 watches are divided into several collections: Complication, Chronograph, Skeleton, Tourbillon, KGB Agent, Jewellery. The watch cases of different shapes are produced from stainless steel or gold-plated steel of different colours. The watch back is made of stainless steel and transparent sapphire crystal. The original multi-coloured dials are protected by sapphire crystals. The watches come with leather straps of different colours with folding steel buckles. The water resistance of all watches is assured up to 5 ATM. SOYUZ wrist watches are powered by the automatic RP movements, embellished with 21 jewels. The functions are hours, minutes, seconds, date, day of week, month.
SOYUZ watches still remain the mystery of the past. At the present time, these original watches are released in the limited editions only for the connoisseurs of exclusive watches.