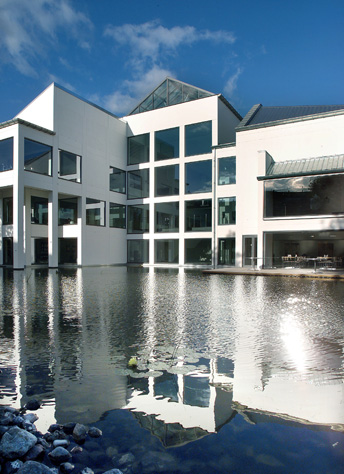 Brand Rosendahl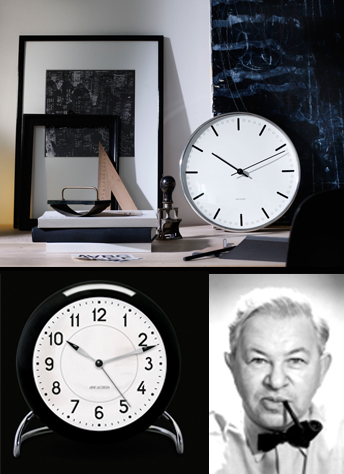 enters in composition of Rosendahl Design Group. This is Danish company, which develop and production of different models wrist, table and wall clocks, made in traditions of Scandinavian design in minimalistic style. The more watch market enriches with colored and different models, the more higher inquiry on unique models, and people interest in new wristwatches, made in original design execution.
For masters of company Rosendahl it is important to find a point of every model. That means that every watch should be made in such a way that there will be connection between terms of its creation and appearance. Watches should be made in such a way that client can understand the idea, embodied in it, see it and understand. As note brand designers, "our philosophy isn't in create exotic masterpiece, which will shine on the wrist of future owners. We think, that it is necessary to save watches from excess, unnecessary elements and let it just to tell their own history in attractive appearance. It is important for us the opinion of every, future owner, and our dealers, as they can suggest any original idea, necessary in creating watches. Any of them can participate in making watches – begin from idea till ready product".
Company Rosendahl always in search of something new, in aspiration to be the perfectness in creation of unique and original watches. It is not just about design, but quality as well.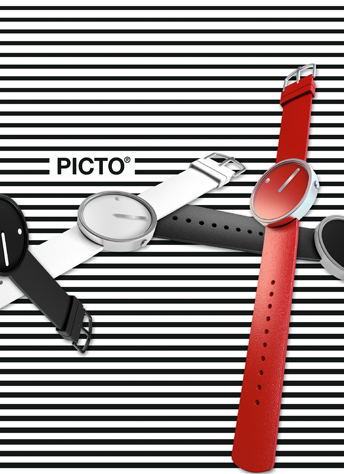 Nowadays company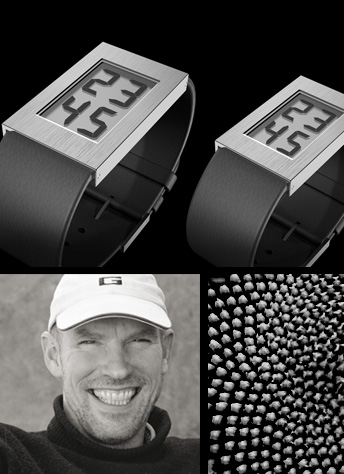 presents its original products, which produces in co-operation with different talented designers – Flemming Bo Hansen, Bo Bonfils, Steen Georg Christensen and Erling Andersen. In collection of the brand there are models, made in style of wall and table clocks Arne Jacobsen, who is one of the powerful Danish architects and designers of 20-s century. Created by him table clocks became the basic of wristwatches Ure, made in the same design. Round thin case of watches are made from stainless steel, white dial is equipped with black Roman numerals and two hands. Dial is protected with mineral crystal. Model is complimented with black leather strap. Watches are equipped with movement ISA – 35.
Original also models made by another designers, for example, Flemming Bo Hansen, who thinks that "making of watches starts with simple idea, which helps to make watches simple, otherwise it will end with nothing". He creates his watches under motto "simplicity in pure view". These are simple elegant watches in modern design. Rectangular cases of models made from mate or polished stainless steel. On the dials watches show big Arabic numerals: in the upper part shown hours, in the lower – minutes. Models are equipped with polyurethane straps. Collections of Flemming Bo Hansen has watches with round cases - Watch IV with three hands and polyurethane straps. Models are equipped with Japanese movements.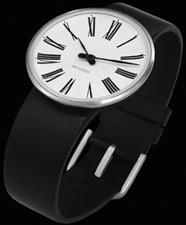 Also unique watches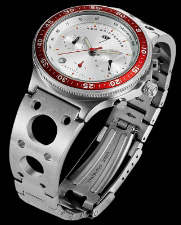 Picto by designers Steen Georg Christensen and Erling Andersen. Original model Picto are watches with one hand, made in minimalistic style. Dial of watch presents an empty space, on which one hand is situated, showing minutes, and one point for hours. There are several colored versions of this model. Dials of watches are protected by mineral crystal, and straps are silicon. Watches are equipped with Japanese movement Miyota 2025.
In collections its honorable place took watches Tom Kristensen by designer Bo Bonfils. Model is dedicated to Danish car racer and wear its name. Round case of the model is made from stainless steel and equipped with red bezel, with which harmoniously combine with second hand and some elements on the dial. There are also another color versions of this model. Watches are equipped with Japanese movement Miyota OS20.
Original models, made by different designers, presented by company Rosendahl Design Group. You can buy watches of Rosendahl through official dealers of the company.