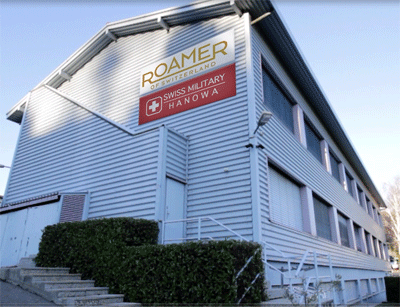 The Roamer company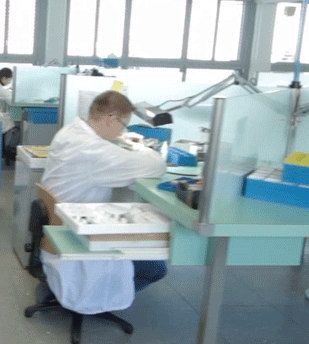 more than 120 years produces quality and affordable watches. In 1888 in the town of Solothurn, the watchmaker, Fritz Meyer opened a workshop where he made the original type of cylinder escapements. In the beginning there worked six people. But hard-working Fritz Meyer quickly developed the business, and soon the number of the company's employees reached 60 people. A few years later the company changed its specialization and started to produce watches and watch movements. In 1904 the company's production has exceeded half a million copies.
In 1905 Meyer and his partner Johann Stüdeli created the company "Meyer & Stüdeli Company". In a year the Meyer's company, having over 400 employees, moved into a new building, where it started to produce MST calibers with lever escapements, which was very popular at that time.
In 1914-1923 years in the environs of Solothurn the company opened its several branches where the finished products were assemble. In 1923 the number of employees reached 1200, and the production reached 1 million items per year. During this year the company also introduced the quality control.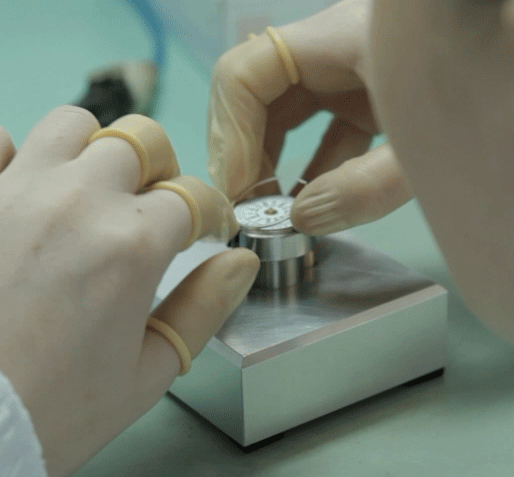 In 1952 the company changed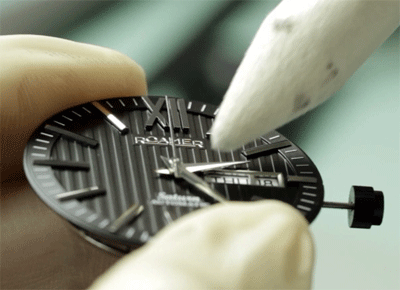 its name to Roamer Watch Co. SA. and recommended itself as a manufacturer of the high-quality mechanical water-resistant watches.
The appearance of quartz movements on the market retarded the development of the company. In order to stay on the market the company Roamer in 1972 produced the first line of the quartz watches.
In 1996 under the guidance of Steve Kosher the company made a lucky move by developing a new philosophy of the production, which was called "True values". The idea of "True values" is the marketing strategy which includes all aspects of the company's activity: technology, design, range, quality, pricing and distribution policies of the company. This approach to marketing strategy was so successful that it was started to use by other companies, even by companies whose products had a higher price category. "True values" means a flexible position on the market, as well as respect to customers and partners. Later the "Just watch" marketing strategy was developed. The design of the Roamer watches were out the price category where they were produced.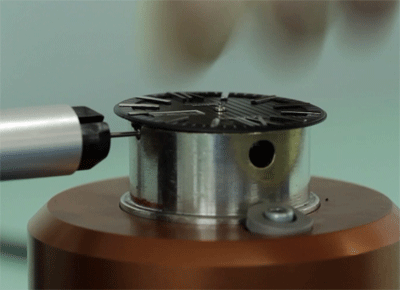 In 1997 in the Power 8 collection the new line, which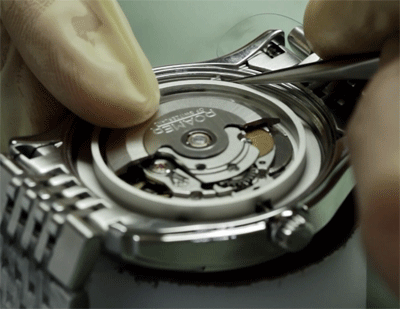 became very popular among young customers, was launched.
In 2003 the Roamer company produced the line of the Competence collection, whose name was linked with the professional, respectable, worked for decades experience. The creation of the collection was preceded by one finding in 2002 which was included to the collection. In the company's archive were found the items of caliber 468 with the original sketches for the watches of the Forties. On the base of these design sketches was created the Competence collection. The Roamer watches earned popularity in many countries. Energetic and motivated people, who prefer beautiful, perfectly - accurate and convenient watches buy the Roamer watches.