"Watches Rieman are created for those who interested in not world of daily, and another worlds – worlds of fantasy, art, intuition and scientific research, star worlds of another Universe and worlds, where time goes otherwise..." Martial Leuba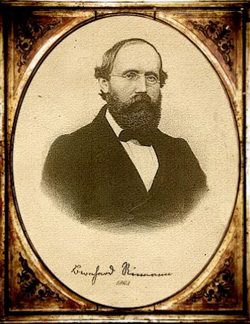 Swiss watch brand Rieman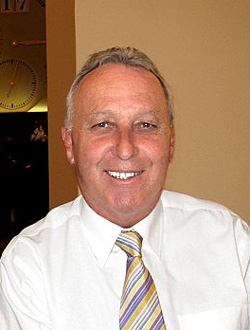 was founded in 2004 by president of concern Swiss Time Concept SA Martial Leuba. The head office of the company is situated in Swiss town Saint-Imier, and design studio and production capacity - in towns Bienne and Tavannes.
Marsial Leuba called brand in honor of great German mathematician of XIX century Bernhard Riemann, famous for its works on theory of function in complex function theory and innovative theories in the field of differential geometry. His works in mechanic, geometry, mathematical analysis and theory of numerals became the basic for further development of every of these areas. Riemann also gave classification of all variety of geometry (in this list also presented founded non-Euclidean geometries). Based on his work, Riemann Einstein found a pass to development of general theory of relativity. Rieman helped people to look another on usual things. Triangle Riemann energy vortex, Riemann zeta-function are key concepts of modern mathematics.
Ideas of great mathematician found its reflection in design of watches and names of collections: Radical, Sfero, Bernhard, Lemma, Integrale, Out Space, Academic. Watches with classic design and unusual motives of decoration dials (sky wave, energy vortex, a triangle of Riemann, etc.) easy to recognize, thanks to its visual originality.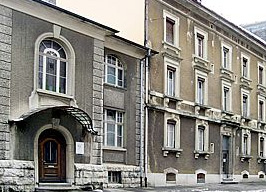 Radical are watches with classic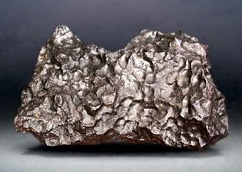 design, precise lines and minimalistic decoration. Case is made from stainless steel with plated gold, silver or black dial with central pattern "volumetric waves" is protected with durable sapphire crystal. Dial has two-leveled system of indication: hours minutes, seconds show central hands, date indicator is situated at the position of "3" hours. Models Radical are made with leather straps or 7-ranged bracelet from plated gold steel. The originality of this collection are double men's and women's watches, made in one style.
Sfero are watches with bright memorable design: round case, black, brown, silver or gold dial with central pattern "energy vortex" or small round scale. And women's models with mate or pearl dial with big Arabic numerals and unusual indexes in the shape of semi-spheres characterized by uniqueness: it perfectly combine with business suit and with evening dress.
Bernhard are classic models with barrel-shaped cases. Central part of the dial is decorated with patterns "volume wave", "energy vortex" or "Rrieman's triangle". The originality of watches Bernhard are round hand date indicator and day of the week.
Lemma are elegant women's watches in round cases "tonneau" with pearl and mate dials, central part is made by pattern "energy vortex" or "Rieman's triangle".
Integrale are men's watches with strict design: rectangular case, silver or black dial, decorated in the center by pattern "sky wave", in which harmoniously integrated indicator of "Moon phase", and covered with convex sapphire crystal. General conception of models ideally complemented strap from natural leather or gold plated bracelet.
Out Space are watches with powerful, durable cases and dials with carbon structure made for enthusiasts of sport. Model OutSpace Extreme is equipped with tachometer scale, polyhedral bezel, on the inner side of which tachometer scale is situated. Water resistance is up to 100 meters.
Academic is new collection of the brand, created to 185 anniversary of great mathematician Bernhard Riemann. Line presented with two models – Academic Day-Date with retrograde indicator of day of the week and elegant chronograph Academic Chrono. The original feature of novelties are case with wave-shaped pattern "godron" on the back side of surface, dials of black, anthracite, worm silver or gold color with succinct design, and elegant lines, giving to watches real "academic" style. Both models produced in limited series in 185 pieces.
To distinctive features of watches Rieman refer symbol Dzeta on the dial and crown. Dzeta is the sixth letter of Greek alphabet, which has numeral meaning 7, that is why on the dial is situated at the position of "7" hours. In mathematics it is used a a symbol for designation of dzeta-function of Riemann. In many cultures this symbol shows on magical bounding with Space. Mystical sign includes "DNA of the Universe": it is made from piece of meteorite Campo del Cielo, fell on the Earth thousands years ago.