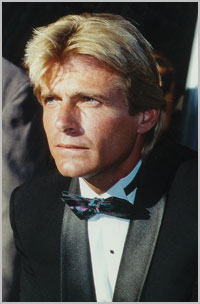 "Reactor" watch company was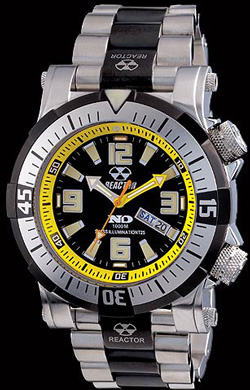 founded in 2003 by Jimmy Olmes, who had been FreeStyle watch company's partner from 1980 to 2001. Moreover, he was the author of FreeStyle brand's "Shark" watch collection, made for people, going in extreme sports. In 2000 Jimmy and his partners sold FreeStyle company, but Olmes was staying its president till 2002. That was the time, when Jimmy decided to create a new sports watch producing company. He set himself an aim to produce high quality watches, executed in sports style, that would become reliable friends for sportsmen and the people, going in extreme sports. That is how Reactor company was created. Its aim, according to Jimmy Olmes, "is in trying to break the tether of reality in sports watches design execution, to offer the customer high quality produce".
Reactor watches are produced according to all watchmaking art standards, combining the best traditions and new technologies. As a result, high quality models, made of 316L stainless steel or titanium, with sapphire crystals, screw-down crowns, and water resistance up to 1000 meters, were produced. Reactor models are supplied with inner and outer rotating bezels. All watches' dials and hands are covered with luminescent SuperLuminova coating, enabling you to distinguish time even in complete darkness. Reactor watches are supplied with triple fixation buckles, which eliminates the chance of accidental undoing. Even every smallest detail, affecting the watch's quality, sustainability and precision, provided by Swiss and Japanese movements, is taken into consideration in these watches production.
Reactor watch models are represented by 2 collections: the "Sport Collection" and the "Elite Collection. The models, executed in different versions and styles won't stay unnoticed by wrist watch connoisseurs.
The novelty from Reactor brand – the "Poseidon" model, – is a genuine masterpiece with the great combination of beauty and Reactor chronometers extreme construction. The watch's 48-mm case is made of 316L stainless steel, the dial is supplied with luminescent hands and hour indexes, and the dial itself is covered with SuperLuminova coating as well. There's the brand's logo at the "12" position and a date aperture at the "4" position. The model is supplemented by a steel bracelet with a triple fixation buckle. The watch's water resistance is 1000 metres. The Poseidon model is supplied with an automatically charging quartz movement. Poseidon watch is produced in limited edition – just 500 pieces.
Nowadays Jimmy Olmes works with his sons, Brandon and Michael, who are involved in watch orders execution and other services, related to orders and with Scott Lipsett , Jimmy's old friend and FreeStyle company's ex-creative director. He is responsible for the watches' general image and style and for the company's advertisements placement, marketing and Jimmy's faithful helper from FreeStyle company, Rosanne watches the company's operations and governs the team of designers and watchmakers. They all work with one aim, namely – creating high quality sports watches, equipped with precise and sustainable movements. And Jimmy always answers the question "what happens next?" like this: "The main thing is our watches' progressive design and unprecedented quality, appreciated by our clients. And their loyalty encourages us to create enhanced models. All the rest will come itself."
Reactor brand has managed to conquer the hearts of many sportsmen, people, going in extreme sports and just people, for whom quality and sustainability are importaint, with their sports models.
You can buy a Reactor watch from the company's official dealers.