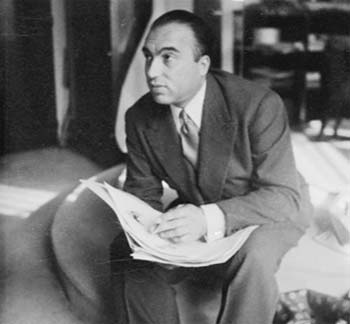 In 1925 Marcel Rochas founded the world-famous brand ROCHAS. At that time Marcel was only 22 years old, but despite his age, he had a quick mind, purpose and was full of ambition, but also possessed the refined taste of style. Soon the young designer opened his first boutique. In 1941 he founded in his "fashion house" the cinema department, a passionate admirer of which was the inimitable Marlene Dietrich. Till now the most beautiful and brilliant women of this world prefer dresses, jewelry, accessories, and sensual fragrances of this brand. In 1944 as a wedding gift to his wife he gave her the first perfume FEMME (Women), thus opening his fragrance business. Soon the
wife of the fashion designer – Helene became the head of the house.
In 1980 ROCHAS presented a unique line of cosmetics, a line of accessories, as well as the first collection of women and men watches ROCHAS Paris, designed for modern, confident women and elegant men. And since 1998 the company has organized their mass production.
In 1989 the ROCHAS company entrusted the production of its watches to the Swiss watchmaking house MONTRES CHARMEX SA, which is almost a century occupying a strong position. The MONTRES CHARMEX SA company's motto is to give the customer the best possible quality for his money The company strictly follows this motto and that allow it to occupy best places in the world watch industry.
About the wrist watches ROCHAS we can talk endlessly. A lot of thought went into the design of these fine chronometers. The steel watch cases are covered with a thin layer of 5 micron gold. The dial is protected by sapphire crystal. The handmade straps are made of the best leather (alligator and snake), and for the encrusting the high quality diamonds of various sizes and cutting are used. During the watches creating process the modern high technologies are used, and the evidence of this is the inscription Swiss Made. All models are equipped with high-quality movements ETA and Ronda.
In Russia you can buy the ROCHAS watches since 2003.
All things, which were presented to the world by the legendary fashion designer Marcel Rocha, are original, beautiful and perfect ... and the watches are not the exception. The wrist watches ROCHAS are the embodiment of French charm and Swiss reliability, which also combines elegance and refined simplicity.