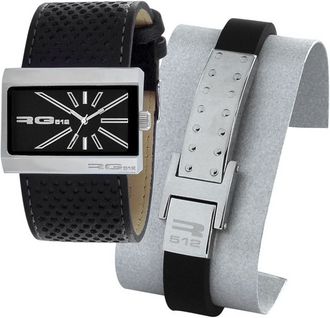 The French brand "RG512" was founded in 1990 by the family Abergel. For 20 years the team of the professional designers has created the unique style. Catchy, sexy, bold, effective brand's products became an integral part of the young generation wardrobe, the generation which is not afraid to stand out from the crowd by its shock value, extravagant.
In the beginning the company focused on the producing of men's clothing in accordance with "Street Fashion" in "urban" style. This line was presented with a great success, then the women's clothing line was launched. Today the company produces accessories, including watches, in addition to stylish clothes.
The design of the watches "RG512", like all products of the brand, is full of a pulsating city energy. The company still produces items only for men. The menswear collection "RG512" became the inspiration for the creation the watch line. The brand products are not just fashion accessories or device for showing the exact time, but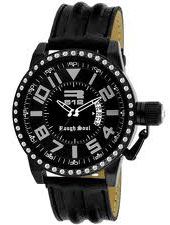 also the are the style, the attitude.
The watch models are very diverse, and their designs differs greatly. The cases are made in various forms: in traditional as square, round, rectangular and also in unconventional. The smooth lines of the cases perfectly match to metal bracelets or leather straps.
All watches of the brand are equipped with Japanese movements such as Citizen and Seiko, Miyota, made of stainless steel with PVD coating, straps are from leather, textile, rubber, the glass is made of mineral crystal. The watches is water-resistant up to of 30 - 100 m. Many models of "RG512" have the good functionality and the enhanced protective properties.
The very original model G50051.204: in the case of the irregular shape is installed Quartz Miyota movement. There are no digital indexes on the silver dial. There is the logo of the brand at the position "3". The case is made of stainless steel, the strap is made of leather.
The brand products are very popular not only in their Motherland, France, but also widely abroad. It can be purchased at the reasonable price: watches occupy the low price range.