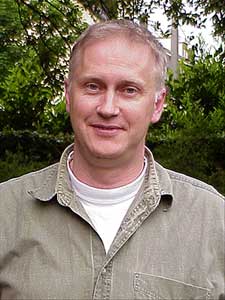 Quantuz watch company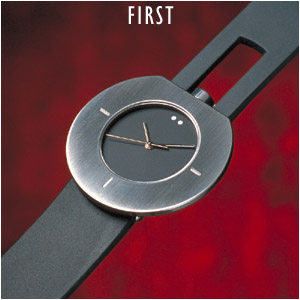 was founded in 1993 by a designer, Paulus van Leeuwen, who had studied at the Rietveld Academy in Amsterdam. Paulus started his designer's career in 1979, his works are exhibited at New York Museum of Contemporary Arts, Museum of Decorative Arts in Paris and Boymans van Beuningen Museum in Rotterdam, the Netherlands.
Quantuz watches are the embodiment of Paulus van Leeuwen's designer's ideas, who strives for creating models by his own preference and design, as other talented designers do. Paulus primarily appreciates individuality and everyone chooses a model in correspondence with his or her taste, which highlight their individuality.
A small team, headed by van Leuwen is involved in the original watches designing, assembly and production. Their aim is producing exclusive models, that have managed to conquer many customers' hearts in a rather short period of time. And you need to draw your attention to design first in watch production, because the watch market is rich with most various wrist watches. Quantuz watches are distinctive from other models for their non-standard design. You can feel the craftsmanship of watchmakers and jewelery designers, striving to reach perfection with the help of their small masterpieces, in every model. They use the highest quality materials and most sustainable movements, providing exceptional precision in their watches production. The watches' cases are made of high quality stainless steel, titanium, the dials are covered with scratch resistant sapphire crystals. Quantuz models are hand assembled, using different elements and details, giving the watches delightful outlook. Every watch has its own serial number, engraved in the case back.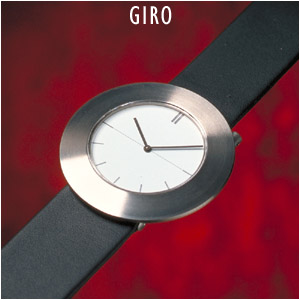 Paulus van Leeuwen
pays great attention to case shapes. As the designer himself says, he imagined a round case shape, resembling a disc, as a logical consequence of round movements. Using round as a basis, the designer executed the watches in round shapes. This way the "First" model was created, representing the reflection of the original designer's idea. Unlike other models' the First model's crown is situated at the "12" position, where the strap has a peculiar open space, providing an ability to wind the watch. The model is supplied with 3 hands on an empty dial with only "12" hour index marked on it as 2 dots and the rest of the hour indexes ("3", "6" and "9") are marked on the steel case as lines. The dial is covered with a sapphire crystal. The watch's water resistance is up to 3 ATM. It is equipped with a Swiss movement.
Another model from Quantuz company's collection is the "Giro", which got its name after the ability to be turned in any position its owner wants without any difficulties in time definition, even if you look at the dial upside down. The Giro watch has the crown at the "2" position, near the strap. The model is supplemented by a leather strap. Its water resistance is 3 ATM. The watch is equipped with a Swiss movement.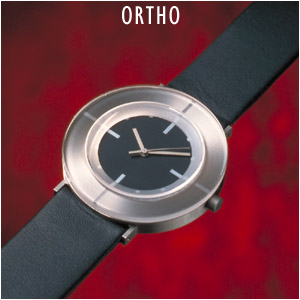 Quantuz company's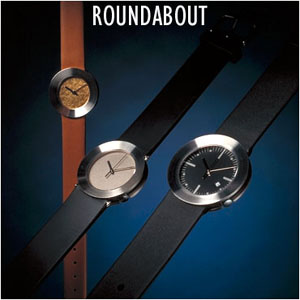 collections contain even models with rectangular cases, made of titanium (the "Opus 5"). But the cases' upper and bottom parts don't have sharp angles, they are rounded. If you look attentively at the watch's case, you'll be able to see a square, supplied with half-round embedding at its upper and bottom parts. The small round dial is situated in the central part of the case and supplied with 2 hands. The dial is covered with a sapphire crystal. Quantuz company's innovation is the absence of Opus 5 watch's crown. The model's water resistance is up to 3 ATM. It is equipped with a Swiss Ronda movement.
Quantuz brand's collections contain not only original wrist watch models, but also bracelets with embedded watches. It's notable, that Quantuz company's experts are redy to cooperate with future owners of Quantuz watches. They will implement any fantasy of the watch owner and will help to choose a specific model. You can buy a Quantuz watch, ordering it at the brand's official website.