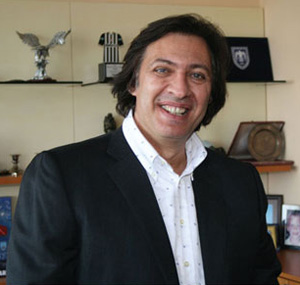 In 1995 the TIMEART company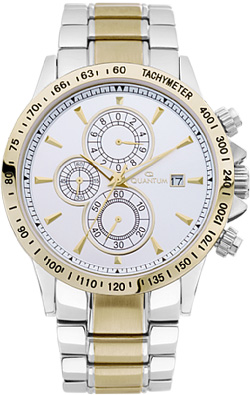 established the new watch brand named Quantum. The brand is actively developing, all the time improving the quality of its production. All Quantum watches feature elegant and smooth lines, and round or rectangular cases.
To produce watches the company uses high-quality materials: cases and bracelets are being made of stainless steel being corrosion-resistant, straps – crocodile or calf leather. Swarovski crystals are used to decorate watches. All Quantum models are water-resistant to 100 metres.
The brand has launched the following watch collections: Adrenaline, Impulse, Symphony, Hunter, Powertech and Explorer.
Adrenaline is a unique line combining style and accuracy. These models are very popular among sports lovers. The distinctive feature is metal bracelets increasing the energy flow inside the body. Not for nothing most sportsmen wear metal bracelet watches because they restore lost biopotential.
Explorer is elegant, comfortable and multifunctional watches.
Powertech includes maximum precise sports watches of modern design.
Hunter watches are small-sized, very durable, original and beautiful models.
Symphony is a glamour collection including watches with solid steel cases of accurate lines, durable sapphire glasses and original dials – perfect combination of beauty and quality.
Impulse wristwatches are intended for strong and business women. Elegant cases strike with their beauty of decorative performance and give esthetic pleasure to their wearers.
The company's special projects are the TAF and Barracuda watch lines. The TAF limited collection is launched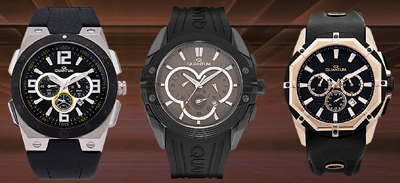 especially for pilots of the Air Forces of Turkey. Each model is numbered.
The TAF1911C model is created to the 100th anniversary of the Air Forces of Turkey. The durable and light watch is made of titanium block and has the calculation function due to which fuel quantity, flight duration and flight range can be determined.
After successful launch of the TAF watch line, the company made diving wristwatches called Barracuda intended for professional divers, admirals, captains and students of the Naval Academy. Also these models will perfectly suit lovers of extreme sports. They combine bold design resolutions and durability.
Quantum watches are available at the company's official dealers.