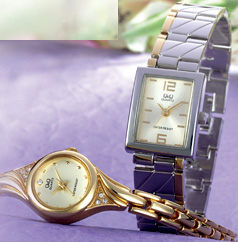 Q & Q watch brand was founded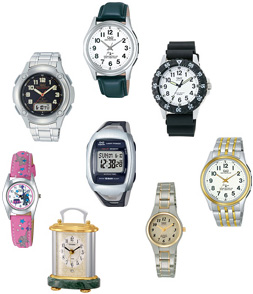 in 1976 by CBM corporation – one of the biggest world watch producers which is constituent Citizen Group. Q & Q is an abbreviation of «quantity» and «quality». The name itself if a kind of watch Q & Q characteristics including their rich assortment made of high-quality materials.
Q & Q watch are supplied with Japanese quartz movement Miyota which provides reliability and accuracy of speed. Nonetheless the advantages of Q & Q watch they are quite affordable. In 1999 Q & Q company released a new range of models of more than 20 millions models. Today Q & Q is one of the hugest and well known world watch companies. Affordable price, good quartz movements and rich assortment are the main merits of Q & Q watch.
Q & Q models can be differentiated according to the indication type: electronic and analog. Watch models supplied with electronic indication mostly are sport models, so as watch models supplied with analog indication are made in classic style.
A special attention is payed to the design. A huge variety of shapes and models is presented in each of the watch.
Q & Q watches are efficient, charming and unique, which actually make them so needed. Male and female watches – both are very popular and can be characterized by special design, variety of colors and shapes.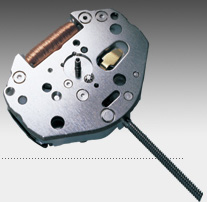 Moreover they are supplied with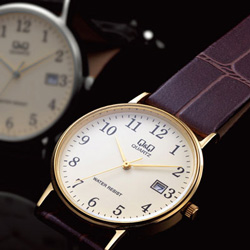 some useful functions: indicator of a second time-zone, alarm-clock and lightening, built-in data indicator and reactionary date. There are also some radio-controlled models.
Q & Q watch are made of titan, stainless steel with PND and PVD coating. Sapphire crystals cover dials of different colors.
Stylish and fashionable male watch of this brand are strong, firm and reliable. They are supplied with 100meters waterproof and other different functions needed in many situations.
Female Q & Q watch is a blend if fine lines, beautiful shape and modern materials. All the Q & Q watch are supplied with Japanese movement, which provides accuracy and reliability.
Q & Q watch can be bought in Q & Q boutiques all around the world. Also it is possible to book them via internet.