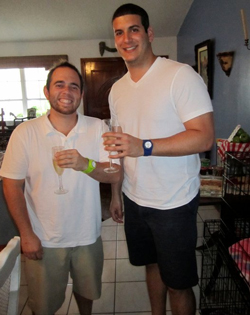 Pop Watches, the American watch brand, was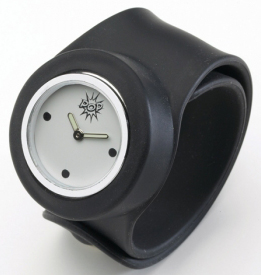 founded by the two young enthusiasts, Anthony Verona and Reims Sarraff. Pop Watches are not just the time measurers, but also the bright accessories, that will paint the daily routine all the colours of the rainbow.
Despite the saturated colours of the silicone straps and cases, Pop Watches are designed not only for the teenagers, but they can also be worn by the adults. The company produces quartz watches, based on the Swiss-made movements. The colour scheme of Pop Watches is very broad: blue-black, pearly white, blue, orange, emerald green, lemon. The silicone straps can be fastened with the magnetic "pop", that was very fashionable in the 90s of the last century.
The white dial is made in a minimalist style. Three black dots, the indexes "3", "6" and "9", are in the sharp contrast to the dial. There is a company logo instead of "12:00" index.
You can buy Pop Watches for $ 20 at the specialty stores.