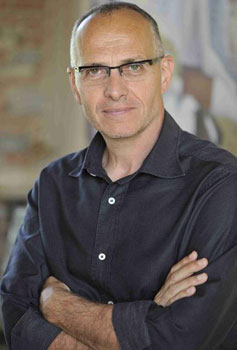 Pinko watch company is an Italian brand which was founded in 80-s. It is a brunch of CrisConf S.P.A Company which brought a huge contribution to the world of fashion – freshness and brightness of modern ideas.
Talented designers of the company made the truth the most insolent ideas and breathed them into Pinko fashion collections. Bright clothes of Pinko brand are incomparable with others and every day make smile lots of women all around the World. Pinko company brought new ideas into fashion- industry: it created an original decoration of embroidery made in embroidery machine and hand embroidery. Pinko made luxury fur goods. Nowadays Italian brand Pinko is considered to be one of the most mysterious in Fashion world.
The history of Pinko brand started in 1980 when the company CrisConf S.P.A Company was started up by two designers – Christine Rubiny and Pietro Negra. A company created by their efforts was specialized on makinf "fast" clothes. It is not a secret that for every designer it is very important to achieve one's success. For a short period of time a family business came out as one of the hugest European companys which produces fashionable female clothes famous all around the World. The name of this company was chosen and it was Pinko.
It is impossible not to mention bright Italian dresses of Pinko brand made of different textiles which keep a spirit of the Italian company.
There also should be mentioned that the standard of high quality, style, comfort and fashion is considered to be Pinko company. Many famous people and movie stars choose Pinko collections. Naomi Campbell, Elle Macferson, Eva Gertsigova, Maria Carrie, Peris Hiltom and others who are chosen to be the "face" of Pinko brand.
Design of clothes produced by Pinko company is quite different from the design of clothes produced by other brands. It is characterized as a funny and smart interpretation of classic elements of clothes with a taste portion of bravery. These clothes are made for bright and brave, self-confident women, who want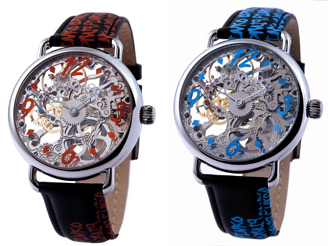 to pay attention to one's image. Pinko brand has already became a standard which is associated with a high quality, glamorous style of a comfortable and fashionable clothes each item of which is unique.
Not long ago Italian brand Pinko made happy its fans with wonderful watch models released with a partnership with Swiss watch company Altanus. Collection was called Pianoforte and was presented in a number of variations. Case diameters if Pianoforte watch is 43mm made of stainless steel. The design of the dials is perfect. It may seem that there is no dial at all, there is only crystal, under which a skeletonized dial is hidden. Movement is supplied with automatic rewind and has 17 gems.
Numeration is Arabic, figures 12, 3,6 and 9 are painted in the crystal. Near the hour mark of "9 o'clock" there is a small hand of seconds. Hours and minutes are indicated by the hands placed in the middle of the dial.
As for the color shades of figures, they are of the same colour as the ornaments in the strap. Pianoforte watches are water-resistant (up to 5ATM).
Pianoforte watch made by Pinko company were presented at the World famous horology exhibition BaselWorld 2011. Exclussive Pinko watch as all other production made by Pinko can accent individuality and bright image of the owner.