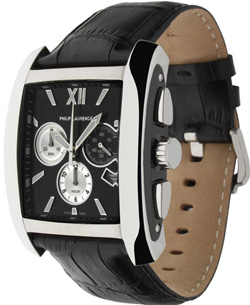 Philip Laurence company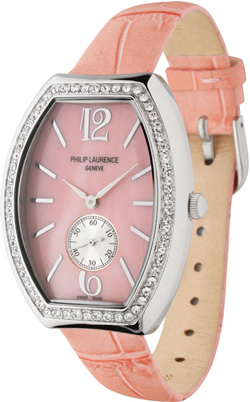 was initiated in 1899 and named after its founder Philip Chrisophe August Laurence. He was born in 1848 in La Cotere patrimony, located in the French part of Switzerland. Philip Chrisophe August Laurence was the descendant of the ancient but not very rich Laurence family. He was educated well, and in the early 1970s, he launched his first commercial deals. But to initiate the own business, one needs a good capital. The Laurences didn't possess it. Philip Laurence had to earn money by himself, so he was working in different companies for many years. In 1899, he opened his own firm and finally his dream had come true. The family crest appeared on the company's logo. It was a small Swiss family company, employing just several workers. At that time Laurence also employed some specialists who worked with gold and silver, as the precious metals were used for the movement and watch finishing. With the help of these craftsmen, Laurence sometimes executed the orders of different accessories.
After Philip Laurence's death in 1917, the brand stopped the production for a while, until it was bought by the next owners. The company began to release the watches under its name in 1969. The company's collections include the original models, characterized by the nice design and the variety of styles. Every watch connoisseur can find a watch to his/her liking among the company's products. At the present time, Philip Laurence company is one of the largest trading houses, offering a wide range of accessories.
Philip Laurence watches are developed by Flora Watch AC company, located in Switzerland. All the watches are produced here, in the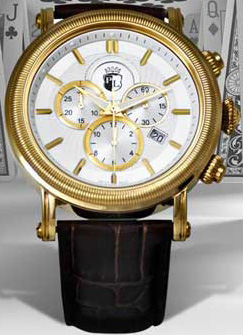 motherland of Haute Horology,

where many famous and popular watch companies have began their businesses. The watch cases are made of steel, some of them are treated with the PVD-coating. The case-backs are produced from steel and bear the serial numbers and company's logo. The various dials are protected by the sapphire crystals or crystal glasses. The models come with the genuine leather straps, that also bear the engraved company's logo on the inside. The watches are powered by the movement, developed by the leading Swiss brands, such as Ň"ņ, Ronda, ISA. The original Philip Laurence watches have the special characteristic features of the company: the traditional Swiss design, the elegance, comfort and harmony. These models feature their own style, characterized by the uniqueness and exclusiveness. The collections consist of more than 100 watches. Yet even so, the brand's collections are complemented two times a year. It allows everyone to find various models to his/her taste. Philip Laurence watches are released according to the company's philosophy – the design and the quality of products is traditionally Swiss. Most Philip Laurence watches are chronographs. The refined models feature round and square cases. The women's watches are decorated by Swarovski crystals, giving a model the wonderful image.
You can buy Philip Laurence watches at the boutiques in many countries or by making an order online.