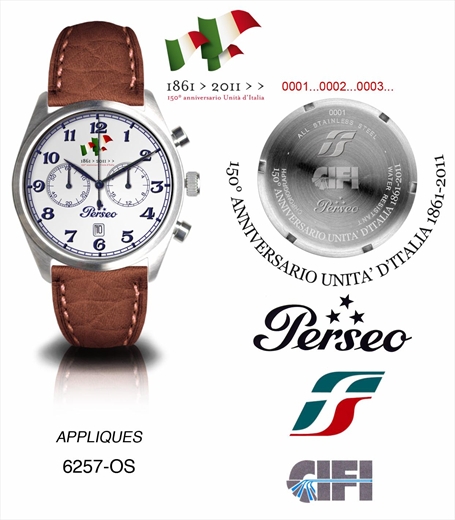 Perseo watch brand has rather a long history. It is
well known, that the wide popularity of Perseo watches is often associated with the first pocket watches, delivered to the workers of Italian Railways in 1927. The company was founded by Alfredo Degli Espositi. In 1923, he purchased Perseo brand at the Italian merchant and launched the production of original wrist watches and pocket watches in the Italian city of Tuscany. In the 1960s, Perseo watch brand was bought by Cortébert, the Swiss jewelry company. The Fernus family was appointed the official distributors of watches. This family is still the official supplier of the Italian watch brand. It was also the time, when Cortebert company adopted the name Perseo. This happened primarily because of the fascist regime. Any company with the non-Italian name would face serious problems at that times. Perseo company is just a segment of the large Cortebert watch company.
Throughout its existence Perseo watch brand has been the official supplier of the Italian Football Federation (Federazione Italiana Giuoco Calcio, or FIGC).
In honor of the 150th anniversary of the Unification of Italy, Perseo company presented its new quartz chronograph. The watch case is made of stainless steel.
The company also issued the GRANDE SETTEBELLO watch. The UT 6376 movement is housed in the 40 mm stainless steel case. The strap is produced from genuine leather. The total number of these original watches,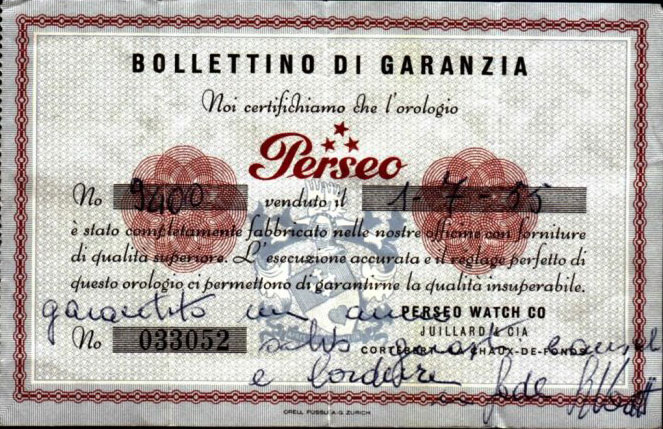 released by the company, is 600 pieces.
These models are followed by the SETTEBELLO ARLECCHINO wrist watches. The automatic ETA 2824 movement is housed in the 40 mm watch case. The strap is made of genuine leather. The collection by Perseo was released in the limited edition of 350 pieces.
Today, Perseo watch company defines the goal: to create the most precise and original wrist watches and pocket watches, that would belong to the "Swiss Made" category. The watches must be fully up to the sample of classical beauty and elegance, but sold at a very competitive and flexible price.
You can buy any Italian Perseo watch by contacting the official representatives of the company.