Pellikaan timing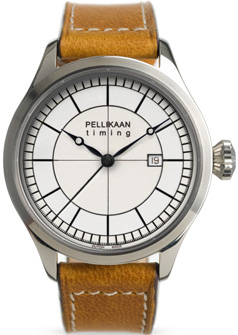 is an independent Holland company, which produces wristwatches, view some conditions. It is important for brand to present on watch market not great number of models, but high quality products with limited series. That is why Pellikaan timing company got an aim and reaches it meet some requirements, which became a piece of philosophy of the brand. Firstly, watches should be made in such design which couldn't prevent from time indication. The dial should be equipped with hour markers whether it is Arabic or Roman numerals or just lines, it should be made simple not to harden in indication of time. It is important to indicate time in any situation. In this case will help luminescent substance, which covers hour marks. The next important requirement is the choice of material, which provides shock resistance, keeps watches from inner damages. Next important step is the choice of movement from which depends accuracy of power reserve. Besides this requirements we shouldn't forget about water resistance of watches, which is also important. To provide watches with water resistance is not easy. If watches are calculated in every case of life, it should be water resistant.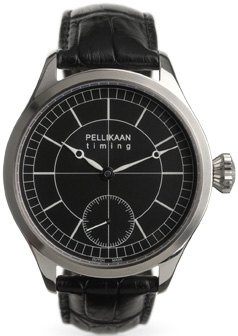 One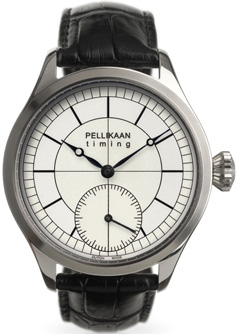 more requirement for masters of the brand: appearance of watches. In design of watches you can't find any excess elements, it is made in minimalistic style. In opinion of designers of the company it is needed to make such models, which is actual nowadays, and in 10 or 100 years.
Considering all these requirements, brand Pellikaan timing develops and produces original watches. Round cases of watches in diameter of 45 mm and thickness of 12,5 mm are made from stainless steel 316L. Dials are made in different colors, equipped with two or three hands, and also small second hand, situated at the position of 6 hours. At the position of 12 hours logo of the brand is situated, and in some models at the position of 3 hous – date aperture. Dials of all models divided into 4 parts with the help of horizontal and vertical lines. Dials are covered with sapphire crystal. Back case of watches are also transparent and covered with sapphire crystal, letting to enjoy the work of movement. Water resistance of watches is up to 50-100 meters. Watches are complemented with leather straps of different shades in depending of color of the dial. Some models go with NATO straps. Watches Pellikaan timing are equipped with Swiss mechanical or automatic movements ETA 6498-1 (collected on 17 stones, vph is 18 000) and ETA 2892A2, details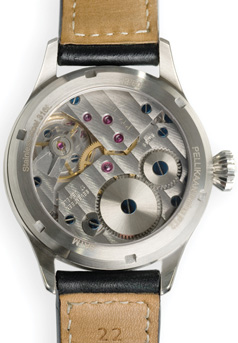 are decorated in Côtes de Genève style.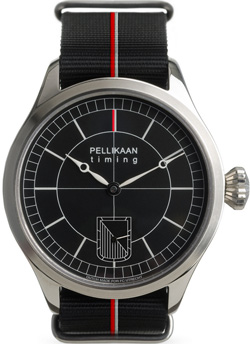 Company Pellikaan timing produces watches from rose gold by orders.
Not long ago company produced limited series of watches special for Holland soccer team Utrecht. Models are made in the same style as others watches of the brand Pellikaan timing. Though, in dial design are some changes: instead of second hand at the position of 6 hours there is emblem of soccer club, and hour mark 12 is made in two colors – red and white. This element was chosen in decoration of the strap NATO, which has red-white lines. Models are equipped with Swiss movement ETA with hand winding. Watches are produced in limited series – 25 pieces.
Original watches Pellikaan timing can be bought by ordering on the official site of the brand.