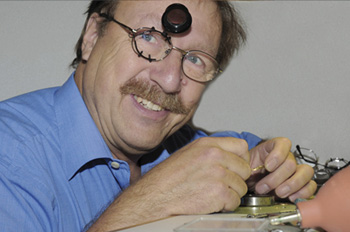 Paul Gerber, a talented watchmaker, was born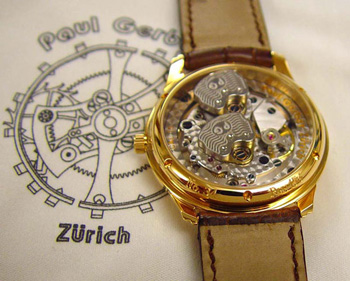 in Switzerland in 1950. Having finished his education, the watchmaker moved to Zurich, where in 1976 he founded Paul Gerber company, that was engaged in the production of unique and complicated watches and movements. The public was amazed by the new sophisticated movements, produced by the company, and wrist watches, based on these unique movements. Every Paul Gerber watch is considered to be a work of art, each model combines the old tradition of watchmaking with the latest techniques.
The first watch, created by Gerber, is Retrograde, equipped with the Peseux 7001 movement. This is the first watch in the world, characterized by the "fly-back" second hand.
Then Retro Twin wrist watches, equipped with two rotors, were released. These watches are optionally made of 18K rose, white or yellow gold.
Model 33 watch is equipped with the three-dimensional Moon phase. The Moon is placed in the left upper corner of the dial in a small window. The half of the spherical Moon is made of a dark stone, while the other part is set with 54 diamonds. According to the watchmaker, the Moon phase function will work correctly for 128 years.
All of these unique, exclusive watches are produced in Paul Gerber workshop.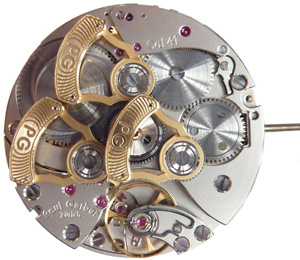 Having created the most complicated wrist watch in the world, Paul Gerber, the famous watchmaker, went into the Guinness Book of Records. Gerber said: "This model is not just the most complicated wrist watch in the world, this is a part of my life, because it took me 11 years of hard work to create such a timepiece."
Today the famous watchmaker is proud to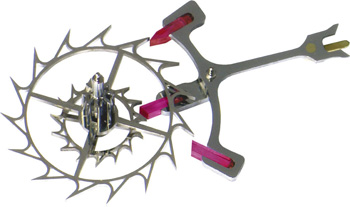 present his new creation - Model 41 with three rotors. The watch is equipped with the automatic movement, with 100-hour power reserve, the case is optionally made of 18K gold or stainless steel.
The watch connoisseurs and collectors asked Gerber to create sports watches. And in 2010, the watchmaker released his new collection of sports watches – Model 42 and Model 42 Sinchron Pilot with three rotors. The watch cases are made of titanium, the power reserve is 38 hours, the water resistance is 10 ATM. The reliable Swiss ETA 2824 movement is housed in the watch case. Every Paul Gerber timepiece is marked with its serial number.
The famous watchmaker is always ready to receive all the visitors, who are travelling in Switzerland. He talkes about his exclusive watches with a great pleasure, and is ready to show his workshop, the exciting world where he gives birth to the most sophisticated, unique and extraordinary wrist watches.