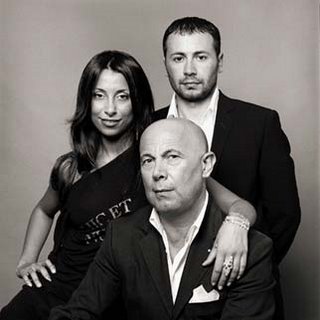 The history of Pasquale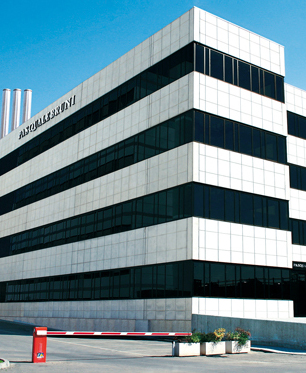 Bruni watch company began in 1976, when the Italian designer and jeweler Pasquale Bruni together with his five talented colleagues launched a small company, known as Gioielmoda. Pasquale Bruni got a foot in the door of the jeweller's art, having started his business in the workshops of the Italian city of Valenza. With the lapse of time, Pasquale Bruni has learned the unique methods and the secrets of the jeweller's art and laid the corner stone, that later has become the distinctive feature of the brand. The first original and exclusive jewellery, known as Pasquale Bruni, was released in 1997.
Pasquale Bruni is one of few designers, who have unraveled the mystery of the creation of jewellery and who have managed to please the fair sex. He has learned the women's likings, and it has helped him to create new original and unique masterpieces. The jewellery by Pasquale Bruni combines the precious stones, the colours of which boggle everybody's mind.
At the present time, there are about 350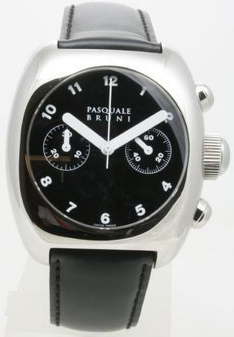 Pasquale Bruni boutiques all around the world. Due to the incomparable and elegant design of products, the company enjoys popularity among the people of different ages. The small team of craftsmen and designers has managed to prove itself to be one of the best jewellery producers on the world level. In rather a small period of time Pasquale Bruni company has become one of the most famous jewellery brands, that are admired by many people. Moreover, a lot of celebrities wear these original things. No doubt, the incomparable and unique design will suit the taste even of the most exacting customer. The designer chooses the stones of different colours and compounds them with various types of gold. As a result, a customer can enjoy the brilliance of white, black and tawny diamonds, pink, blue and yellow sapphires, green, blue tourmalines, topazes, garnets, amethysts etc.
Among the company products, wrist watches take a seat of honor. For the wrist watch production, the craftsmen use 316L stainless steel, sapphire crystals, leather straps and steel bracelets. There are also several chronographs, that feature two counters at "3:00" and "9:00" and two hands, in the watch collection. The dials of some models are of different colours. The watches are water resistant up to 30 meters. Pasquale Bruni wrist watches are equipped with the Swiss quarz or automatic movements.
You can buy Pasquale Bruni watches and jewellery in the company's boutiques all over the world.