ORIENT Watch Co. Ltd is a watchmaking company. The land of the Rising Sun, known for high quality technology, has given the world watches Orient.
When saying Japanese once in the head appears the words "quality", "style", "reliability". And the watch brand Orient - is no exception. For a long time watch company Orient firmly established on the wrists of people who are not going to compromise on price and quality. Orient watches- are not only beautiful chronographs - is a whole range of the latest engineering and design solutions. With an emphasis on practice, designers of Orient watch did not forget about functionality. Date, chronograph, power reserve indicator - an integral component of many models of Orient watches. Signing a contract with Japanese automotive companies under the Subaru slogan "Japanese engines», Orient once again put emphasis on the reliability of its quality arrangements. History of Orient watch brand is an example of how the company, which is part of a larger brand can maintain and even compete in the market not only of Japanese watches, but also globally.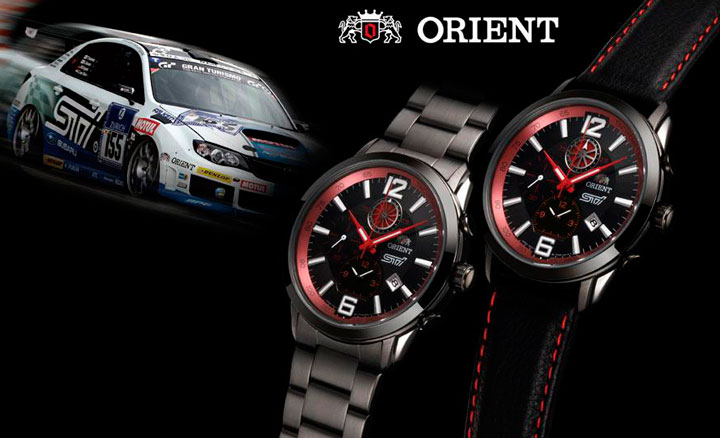 Orient STI Limited Edition watches
In 1950, in Tokyo, Yoshida Segoro company was founded. It was named ORIENT Watch Co. Ltd. The company engaged in manufacturing wrist watches. The company's founder ORIENT Watch Co. Ltd, Segoro Yoshida, began his career in the watch business since 1901. Orient was a part of the big "three watch companies" of Japan (Seiko, Citizen, Orient), but in 1970, Casio has accelerated the quartz revolution begun by Seiko, and superseded Orient.
Currently, Seiko has a controlling stake in Orient. Once the Orient was owned by Seiko, the company's management, headed by Ken Kavayya stood up to that governing offices of Seiko in America and Europe. Now company is managed by Jun Watanabe.
| | |
| --- | --- |
| Jarrett Bush, Packers with Orient watch | Jerome Bettis, Steelers (retired) with Orient watch |
Company's main focus is the production of computer parts for the Corporation Seiko Epson, as well as a significant share of the company's production is making watches- over two million a year.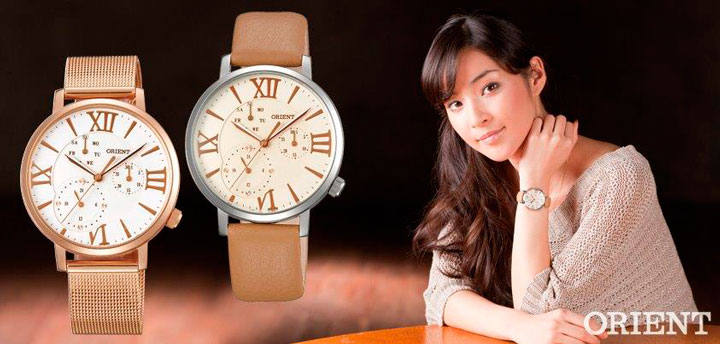 New Arrival!!! Orient Fashionable Happy Stream Collection
The company has factories in Japan, Hong Kong, China and South America.
Orient, Orient Star, Royal Orient, iO, Diana, Daks, Town & Country, Label - these brands of watches are manufactured in the company of Orient Watch.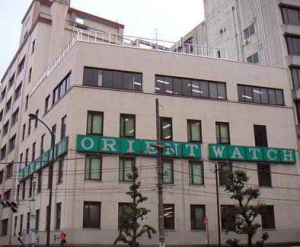 Orient factory
Orient Production is of high quality, but also fashionable, affordable and diverse in style. Orient specializes in quartz and mechanical watches. Orient also produces watches that use solar energy - Orient Light-Powered 4000. In these movements the energy is supplied by the photocell window. Without closing watches from the Sun for mere 4 hours, it provides their work without having to charge for 4000 hours.


Orient watches
Mechanisms of Orient — are one of the most reliable. Most models are made of stainless steel. Technology and characteristics of the coating guarantee several years of good look of the case. Orient watches' cases have an ergonomic shape, metal bracelets are made of high strength steel or titanium. Bracelets have a double buckle.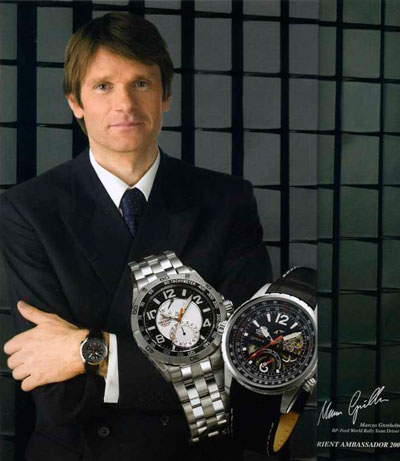 Marcus Gronholm with Orient watch
Orient watches are waterproof. Any light falling onto the face of the watch is converted into a current that charges the battery.
| | |
| --- | --- |
| Orient watch assembly | Orient watch movement assembly |
Orient always improve their models. ORIENT Watch Co. Watch Company Ltd is always keeping up with the time.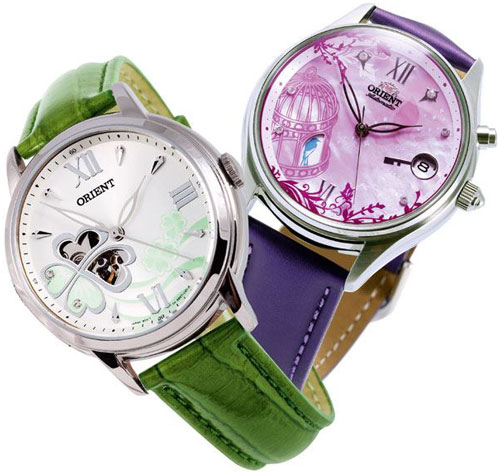 Special Premium Gift: Orient Orient Clover and Orient Blue Bird watches