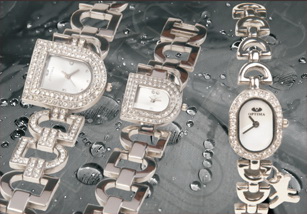 Optima Group is one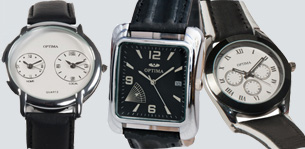 of the leading manufacturers of wrist watches and jewellery in India, the company's headquarters is located in Delhi. The company was launched in 1995, the aim of the founders was to develop and release new original watches, that would combine the bright design and reliable materials. The company presents a wide range of wrist watches at rather the affordable prices. It's worth mentioning, that the models, released by Optima brand, meet all the highest standards of the watchmaking industry. Due to a wide variety of watches, everyone can choose a model to his/her liking. The watches, produced from different materials, reflect the perfect skills of the watchmakers, working on the models. Among the company's watches there are the gold-plated models, stainless steel watches, brass watches and others. As for the design, it should be said, that the collections consist of different watches, from classical to sports variants.

Despite the fact, that Optima Group company is not so popular in the global watch market, many famous companies such as Vodafone, Airtel, Reliance, LG, Samsung, HP, Pepsi, Hindustan Times, Candico, Numero Uno, RCM & Reebok give preference to the watches by this brand. This important fact puts onus on manufacture to produce the high quality and original goods, paying a great attention to every tiny detail. More over, all the products come in the watch market, after passing the strict quality control. It's worth mentioning, that the brand has the up-to-date equipment, with the help of which the process of watchmaking is perfectly carried out. The company employs the team of highly experienced designers and watchmakers, who are always in a search for perfection, and who are striving for the creation of unique watches, by using the latest technologies.
The collections by Optima Group include watches with square and round cases, produced from gold-plated steel, stainless steel and brass. The multi-coloured dials feature the Arabic or Roman numerals, three or two hands and the date/day of week apertures. The collections also consists of different chronographs. The models come with leather straps of different colours or steel bracelets. Some watches have various functions: stop-watch, alarm and so on. For the fair sex the company releases elegant women's watches with thin bracelets and small cases of different shapes, decorated by coloured gems. All Optima watches are powered by the Japanese movements, ensuring the high precision and reliability.
You can buy Optima watches from the official dealers of the company.