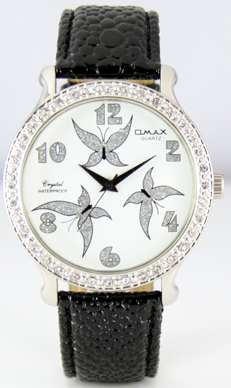 Montres Omax S. A. was founded in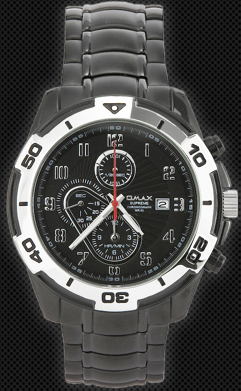 1946, in Geneva, Switzerland. The company initially focused on mechanical watches and now on quartz ones. Every year Omax watch range is supplemented with 50 new models whose design is developed according to the latest modern trends to fit changeable tastes and tendencies of the watch market. Quartz watches come with a four year battery life using movements 100% manufactured in Japan by the Time Module – a subsidiary of the Seiko Epson. Japan-made movements feature high durability and precision: deviation is not more that 20 seconds a month.
Among the company's wide range you can find watches of classical design – accurate lines with minimalistic finishing as well as fashion models. The Omax company collaborates with young talented designers who constantly amaze lovers of the watch art with their innovative works. It is no secret that in the 21th century the prevailing thing in the horology is not the functionality itself but a designer's originality.
For convenience the brand's production can be divided into two lines: Omax Quartz and Omax Crystal. Omax Quartz watches are intended for people who prefer traditional design and Omax Crystal ones are for those who are not afraid of showing their individuality and do not want to follow generally accepted rules.
There are collections of jewelry, classical and sports watches as well as chronographs with cases of stainless steel or plastic, and of models with heavy bracelets. Watches are being made not only of traditional materials but also brass, alloys of zinc with aluminum and plastic.
In the middle of the 20th century, when the company made its first steps in the watch industry, the main marketing outlet was countries of the Middle East and the Hindustan Peninsular. Now the Omax watch company has its presence across 5 continents and 66 countries. Many years Omax was the largest exported watches by volume from Switzerland. Nowadays Omax watches are being produced in the Far East and month sales volume is a million units.
Omax watches appeared at the Russian watch market in the beginning of the 90s i. e. when the USSR had been broken up. It is known that during the Soviet epoch the watch production was not imported in the USSR, because local watch industry got much attention from the government. After the resumption of import of watch production in Russian, Omax has set solid position among inexpensive but quality watches.