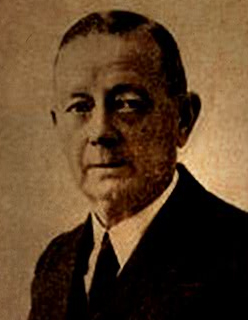 In 1894, Numa Jeannin formally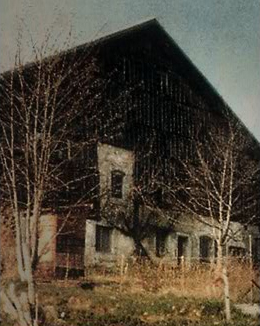 registered and established the Numa Jeannin Co., Ltd. In 1906, he established a watch making factory named Numa Jeannin in Fleurier, and registered the brand of OLMA in Switzerland.
Numa's father was born in Fleurier, a town in Switzerland, in an ordinary peasant's family. He studied the watchmaking since 14 years old and in 24 designed his first watch and called it in honor of his son – Numa Jeannin.
The Numa Jeannin Co. Ltd company manufactured watches not only for the Olma trademark but also for Numa Jeannin. The latter was so popular in the end of 18th century - the early 19th century. Numa Jeannin watches had the price point set in the high level of the market and were made of noble gold and equipped with complicated movements. On the contrary, the Olma production was intended for broad masses of population, cost much less and featured functionality and usability. In 1908 the first series of pocket three-handed watches named Standard was created. These were classical models with round cases and minimalistic finishing of the dial. In the middle of the 20th century the company launched the diving watch named Sea-cup (one of the most reliable watches of that times).
Today the company produces several watch collections featuring its own aesthetics: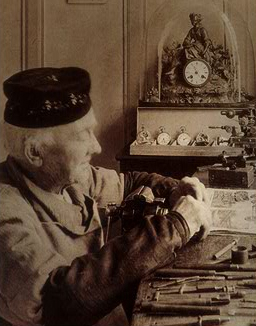 Traditional, Elegant, Honoured (Kingtime), Precise (Sea-cup) and Relax (Caravelle).
The Traditional line includes watches of traditional design. The inspiration source for the company's designers was Olma pocket watches. Watches with accurate lines and minimalistic finishing will never lose their charm and go out of fashion.
The Elegant line consists

of timepieces with graceful lines, polished barrel-shaped cases and abundance of precious stones. These watches are created for elegant ladies with subtle taste.
The first watches of the Kingtime line was made in 1968. This is the most popular line of the brand. New versions of timepieces of this line are equipped with mechanical complications: a world time, a moonphase indicator and so on.
The first model of the Sea-cup line was designed in 1952. To produce these watches the patented technologies are being used to guarantee maximum leak proofness to watch case to dive into the water.
The Caravelle line is for lovers for sailing sport. The first models were launched in 1972.