The history of Ollech & Wajs watch company started to work in 1950, when Albert Wajs began to manufacture stainless steel bracelets for wristwatches. Six years later, Albert Wajs with his partner, Joseph Ollech, established his own wristwatch-making company in Zurich. Besides Switzerland, right from the start, the company aimed for the markets of the USA and Great Britain. Ollech & Wajs considers itself as a producer of quite professional watches for aviators, soldiers, divers and sportsmen.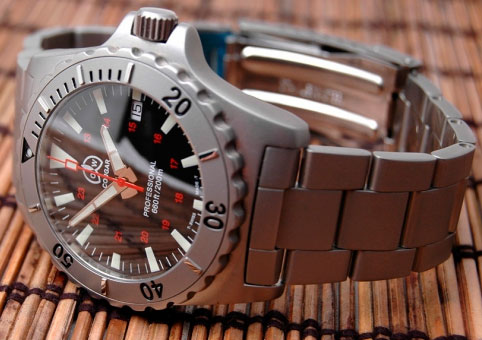 Ollech & Wajs watch
In 1960s the company's production was bought by military bases of the USA. Then the watches were very popular among American soldiers. They were especially required during the Vietnam War. By the end of 1970s, Ollech & Wajs bought up the greater part of the famous Breitling watch company's stocks for the aviation models such as Navitimer. While producing this "category" of watches, the company used Breitling cases and movements marked with a logotype Ollech & Wajs.
At present these watches are very appreciated amongst collectors.
At the beginning of 1980s, the company, like majority of companies producing mechanical watches, by reason of "quartz crisis, had to stop working. However, towards the late 1990s, the company resumed producing successfully till nowadays.
Ollech & Wajs watches have vividly expressed classical design with a modernistic "touch". A strict silhouette of the watches is softened by slight traits: colour marks, an elegant strap, a sharp bezel and so on.
The chronographs of the Aviation line have a particular place. Besides their principal function, these watches are a peculiar slide rule which can be used for calculating speed and distance and for converting a mile into a kilometre and so on.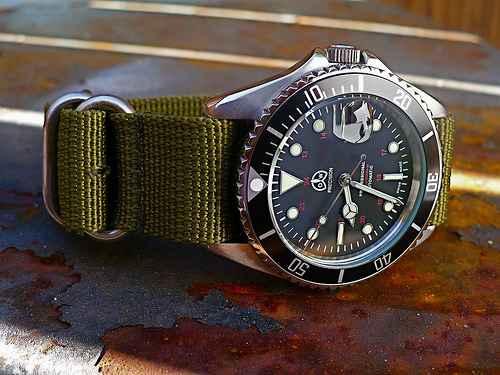 Ollech & Wajs watch
All the watches are equipped with movements of the ETA factory. Cases are made from high-quality steel or gold. Watches have leather straps or steel bracelets and digital dials with antiglare coating.
Watches are available at the official distributors of the company in different countries of the world and at the Internet.