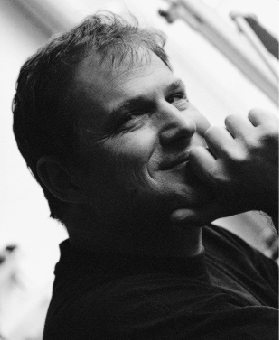 Olivier Roux is a young watch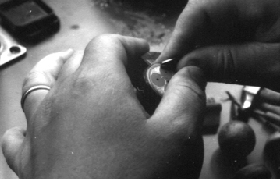 company which, for a short period of time, managed to arrested society's attention. The company was founded by a designer and an engraver, Olivier Roux. He was born in 1964, in Geneva, where he studied the art of engraving. Having learnt the rich traditions of this art, he opened his own engraving workshop in 1984. Olivier needed new fresh ideas to create masterpieces. And during 1989 to 1992 he wandered about different countries of the world gasping their cultures. In 1992 he continued to improve his skills and knowledge. With his new works Olivier raised the craft of engraving to the new level having turned it into the true art that is not worse than painting on power of impact.
In 2001 he made his own first watch that completely reflected all his skills and knowledge. It is known that uniqueness of a watch is defined by finishing quality of the smallest components. A man with an artistic taste will certainly pay attention to models made with application of engraving or guilloch technique.
Cases of many models are engraved with vegetable motives – leaves, flowers and stems. Beauty of a case form is a main thing, and graceful lines serve as just a usual decoration.
All Olivier Roux watches are equipped with high-quality mechanical and automatic movements. Men's collection features applied complications, and women's collection does original design with precious stones that give inimitable charm and refinement to watches. Images, engraved on the cases and dials, consisting of straight strokes, curved lines and concentric circles, cross making combination of various contours. Genuine leather straps are attached to all models. Almost all Olivier Roux timepieces are called in honor of Egyptian and Greek gods and goddesses: Maat, Athena, Circean, Nut, Helios, Cronos and so on.