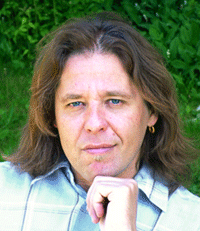 The German Olaf Heichert watch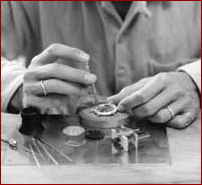 company was founded by a German master watchmaker Olaf Heichert born in 1967, in Kiel, Germany. Love and passion for wristwatches were so powerful that he decided to design and launch his own watch collection under the Olaf Heichert brand. Like all watchmakers Olaf dreamt about creation of unique products and wanted to introduce his fresh ideas realized into small masterpieces to the world. As everyone of us has his own point of view concerning life, time and, naturally, watches so it cannot but forget about everyone's individuality. Everyone of us has his own taste, character and a watch can be chosen according character. Besides, watches are these amazing and unique small accessories giving us information about the time. And what can be more important than time? Time is the most precious resource which we have. And everyone of us is the reason and everyone of us is particular. Just the above-listed is the company's philosophy, the philosophy of every Olaf Heichert model.
Olaf Heichert watches are intended for those who are in search of unique production and want to underline their vivid individuality and subtle taste. Watches made of high-quality materials are equipped with the best movements giving durability and precision. All Olaf Heichert watches are made by hand and beautiful, elegant and very fashionable accessories.
A rich range of watches allows everyone to choose what he wants. Every model whether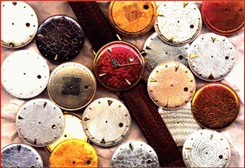 for men or for women is unique, original and incomparable, decorated with precious stones. Cases are made of 750 hallmark gold, silver or platinum. Originally performed dials are realization of the master's ideas. One model's dial of bright red colour is the combination of different metals, as a result, not only original colour but also glitter was got. Colour spectrum varies from dark-violet to yellow-green. Another model's dial is like a picture decorated with brilliants that resembles night sky. The third model is of other style: its dial, at first glance, looks like a broken glass and Olaf himself explains it like a lapse of time, its motion, the time that surrounds us.
Olaf's original ideas are reflected inside his watches. Design of hands is also interesting – they have a form resembling a wave. All watches are equipped with three hands. A date aperture is located at 3 o'clock position. Dials are protected by a sapphire crystal, straps are made of genuine leather. All models are equipped with Swiss-made movements ETA.
Olaf Heichert watches are exclusivity, unsurpassed style and original design performance.