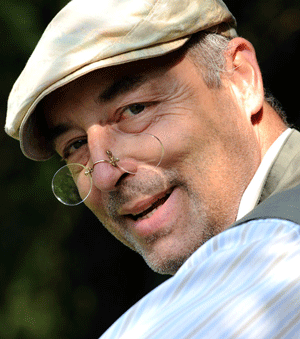 Ochs und Junior is a Swiss watch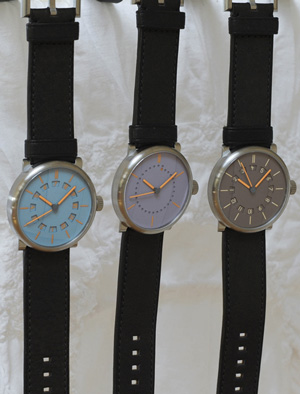 company that was established by Ludwig Oechslin, a famous watchmaster, who is a creator of unique astronomical watches and other exclusive models for popular watch brands. Ludwig studied archeology, ancient history, astronomy and history of sciences. He is known for his numerous publications and lectures on history of watches, art and technology which he delivered at the Swiss Federal Institute of Technology Zurich. Ludwig always finds the most practical solutions of the most complicated ideas, and his invented constructions strike with their great simplicity. He rendered an invaluable service to the famous Ulysse Nardin watch company for creation of the collection of watches. This collection includes such models as Planetarium Copernicus, Astrolabium Galileo Galilei and Tellurium Johannes Kepler which have been exhibited at the most prestigious watch museums and entered in the Guinness Book of World Records. Besides, to the 150th anniversary of the Ulysse Nardin company, Ludwig had created a perpetual calendar watch named Perpetual Ludwig. This model is unique due to the perpetual calendar which is the first one in the watchmaking art. In the right or opposite direction by means of rotating the crown, an owner can adjust all indicators of the calender as year, month and date. In 2001 the Freak model was designed which is now the most poetic construction in the watchmaking art. One of the latest inventions is the mechanical Sonata alarm clock sounding uniquely.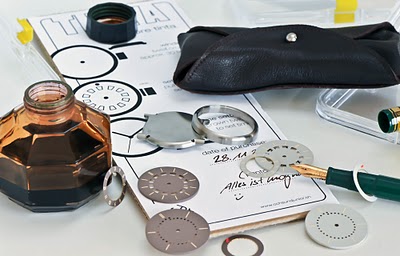 The master does not follow traditional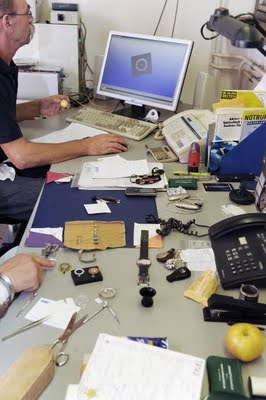 view of things, because to cause a sensation is in his character. Of his own will and original taste he changes centuries-old customs. After the creation of exclusive models for the famous Italian Ulysse Nardin watch brand, the master decided to open his own watch company which today offers original and inimitable models of wristwatches.
Anno Cinquanta is a unique model presented in three variants of a case: 18 carat white and red gold, and silver. The round case has a diameter of 43 mm and thickness of 12,5 mm. The design of dial finishing is also interesting: hour markings are lines beside which small circles show a date. Small circles indicate a month at 12 o'clock position, at 6 the same ones indicate a week day. The current indication is marked with orange colour. A dial is covered with a sapphire crystal. The model has a genuine leather strap and the self winding movement Paul Gerber with a 100 hour power-reserve.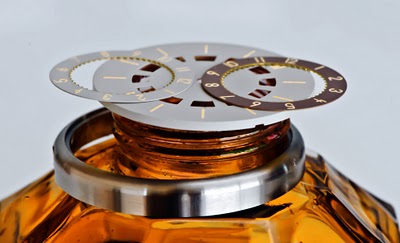 Selene Tinta, a new unique model created by Ludwig Oechslin, has the precisest moonphase indicator in the whole world. To become convinced, this model may be compared to another one named Lange 1 Moonphase Lange & Söhne. Its indicator is so precise that one day deflection only takes place after 122,6 years of nonstop run. Well-known watch companies as Patek Philippe and Vacheron Constantin present models which have similar deflections for the moonphase indication. The 1815 Moon Phase by Lange & Söhne model has a preciser indicator deflecting one day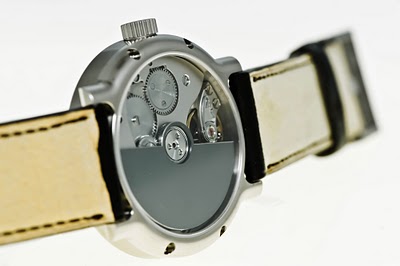 over one thousand years. The new Selene model by Ochs und Junior has a one day deflection that takes place once in 3478,27 years.
The second feature of the moonphase indicator is five components from which it consists. It is the great technological achievement, if one takes into account that modern moonphase indicators installed in wristwatches consist of forty components.
A round titanium case has a diameter of 42 mm and a thickness of 11mm. There are some versions of hour markings, hands and dials. The date apertures describe an almost imperceptible spiral around the dial. The watch is equipped with the automatic movement ÅÒÀ 2824. The model is water-resistant to 50 metres.
Unique timepieces by the Swiss Ochs und Junior brand are an indispensable accessory for those who appreciate an innovative design, high quality and original design finishing.