Oceanaut brand was launched in 2003 in the U.S.A. However, despite on the fact, that the company is rather young, it hasn't got lost in a huge variety of manufactories in the modern watch market. The boot is on the other foot – the brand has received the popularity among the extreme sports fans, who appreciate Oceanaut models for their "staying power" and practicalness.
Since the beginning of its activity, the company has won a reputation as the producer of Pasha and Carrero watch collections for men. These watches are the bright examples of true diving watches, made of stainless steel, they are water resistant to 200 meters. The diving watches by this company are produced according to the best traditions of Haute Horology. They feature the sapphire crystals, luminescent hands, date apertures and rotating bezels. Today Oceanaut brand is a sponsor of the Congressional Cup regatta and the official timekeeper of the extreme Baja 1000 rally. Congressional Cup is the competitions of skippers from America's Cup teams, the former and the future champions from the U.S.A. The winning skipper and his crew is traditionally awarded with an Oceanaut watch.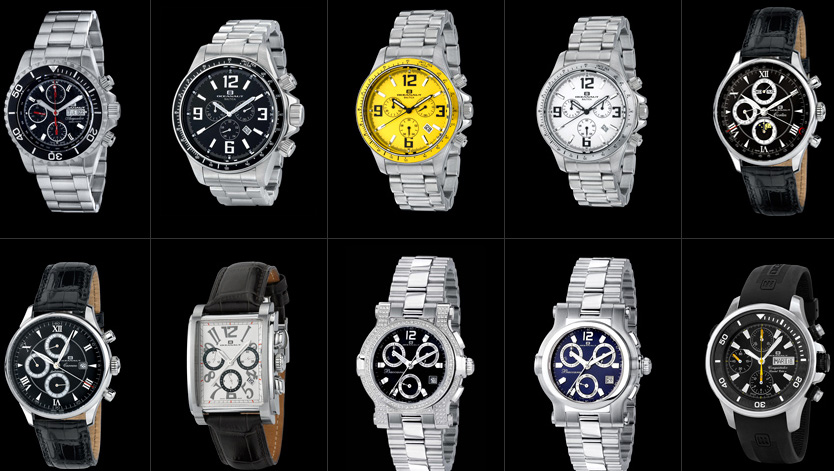 In addition, Oceanaut watches were chosen as the official timekeeping machine of the 40th anniversary of Baja 1000 rally. The watches, timed to this event, were released in the limited edition of 50 models. All the competitors wear these watches during the racing, but only five winners usually receive a complimentary model. Baja 1000 is the extreme racing, that was first held on the Baja peninsula in California and in Mexico in April, 1967. At that time, the famous racing was initiated. This competition has become one of the most significant events of the North America, that can be compared with such famous wold's racings as "Paris – Dakar" and "24 Hour Nürburging". Baja 1000 racing combines the best elements of these legendary competitions.
The difference of Baja 1000 racing from others is the main rival of competitors, that is the track itself. It is extremely difficult, only few sportsmen are able to get it over. It is natural, that the wrist watches should correspond with such conditions, under which the competitors find themselves. Oceanaut watches appeared to be the most reliable in this case.
The company's products are divided into three collections – Men's Collection, Women's Collection, European Collection. The design of Oceanaut watch combines either classical or sports elements. The watches feature round cases, large indexes and sometimes precious stones, but in small numbers.