Obris Morgan company is one of the watch brands, which use the traditional methods and old secrets of watchmaking as the basis of their activities. The best watchmakers transmit their experience to their sons and grandsons. According to the watch creators, Obris Morgan is the art of mechanical design or the mechanism of the watchmaking art. The watches by this brand prove the fact, that one can earn an honest penny and win the desired victory with the help of his own diligence only. At least, it is the company founders' opinion.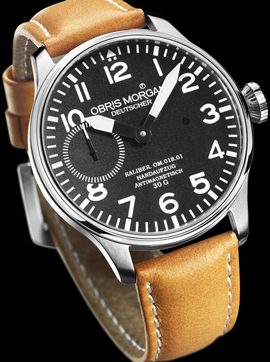 Obris Morgan company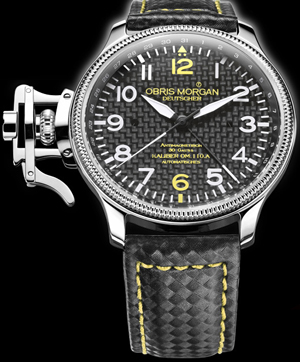 specializes in the production of military watches. However, for the company "military" is not just a design or a style, that serves to attract a concrete category of consumers. This is the company's spirit, that expresses the considered opinion of the company's craftsmen. They consider, that wrist watches are the special instruments, which can not be replaced by anything. The design of Obris Morgan watches is the embodiment of the best combination of the traditional watchmaking and the modern innovations. While creating its watches, the watchmakers don't pay much attention to the "whims" of fashion and to its ever-changing trends. Obris Morgan watches are made by professional watchmakers, who use the best equipment for the production and development. For the test side, Obris Morgan company has chosen the Japanese market, as it is one of the strictest and uncompromising watch markets in the world. So, since 1997, Obris Morgan watches are in a great demand among the Japanese collectors, who are considered the most exacting and hard-to-please customers. The watchmakers are sure of the high quality of their products, they give a warranty on every model. Obris Morgan watches are powered by the Swiss and Chinese movements, that assure the precision and reliability of watches. All the watches are tested, so the watches are guaranteed to be accurate within ten seconds. Obris Morgan watches are the multifunctional timepieces.
You can buy Obris Morgan watches from the official dealers of the company in Europe, North America, China and Japan.