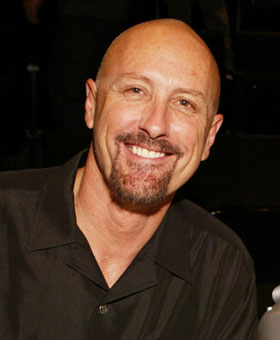 The American Oakley brand,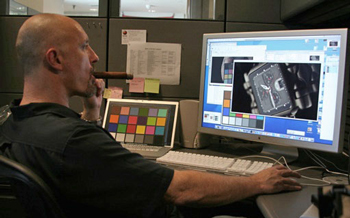 a producer of sports glasses, footwear and various accessories, was founded in 1975 by the sportsman-motorcyclist Jim Jannard. As the founder himself said that no one had believed that his ideas had been realized, no one had not wanted even to listen. But, Jim proved that his ideas could turn into reality and, moreover, he could create original production necessary for sportsmen.
The name Oakley always associates with sports. The company initially produced a new kind of motorcycle handgrips with a unique tread and a shape that fitted the rider's closed hands. Today it is one of the biggest producers of sunglasses and glasses for the medicine as well as collections of sports wear, footwear and various accessories. Jim created the O Frame goggle with a lens curved in the perfect arc of a cylinder. Mark Barnett, Marty Smith, Johnny O'Mara and Jeff Ward championed its clarity and wide peripheral view.
The next significant step was the creation of sunglasses especially for sportsmen. Few believed in the company's success. Jim used innovations from his previous inventions to create "Eyeshades," a design that began an evolution of eyewear from generic accessory to vital equipment. The first world-class competitor to approach the company was Greg LeMond, who became a three-time winner of the Tour de France. Scott Tinley, Mark Allen and Lance Armstrong also demanded the performance and protection offered by Eyeshades.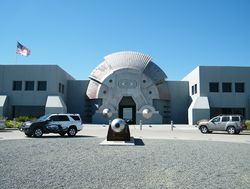 The company sponsors such sportsmen as Michael Jordan, Dennis Rodman, Terje Håkonsen, Todd Richards, J.P. Walker, Jim Rippey and Shaun White. And the seven-time winner of the Tour de France Lance Armstrong calls himself "Oakley's athlete forever".
Oakley is a symbol of innovations. More than thirty years the company's best specialists have been searching for new innovations and their developments to raise the level and quality of the brand's production.
Oakley production is intended for people who go in for extreme sports and especially motor racing. Though nowadays the brand launches collections of clothes intended not only for sports activities but also for everyday life as they feature simplicity and usability.
Wristwatches have an important place. They are equipped with Swiss-made movements and made of high-quality materials to give durability being very necessary for extreme sports. Cases are made of titanium and stainless steel 316L. Dials are protected by a sapphire glass.
The Oakley company manufactures watches both for men and women, complicated with different functions. Watch collections include chronometres peŕformed in sports and classical styles and also watches with chronographs functions.