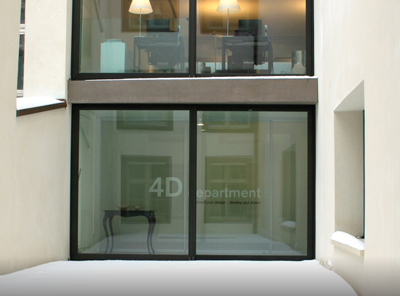 Nubeo is a young Swiss watch company that produces luxury watches. The company was founded in Switzerland in Basel known as the center of the watch industry, which annually worldwide watch the exhibition, which present their new model of watch brands from around the world.
Nube, translated from Latin means "cloud". The philosophy of this company reflects the name. After all, the cloud changes its shape, for the clouds there are no borders or boundaries. That is exactly what the brand does not exist Nubeo barriers to thoughts and ideas of artists and designers, creating unique models. Nor should we forget about the location of the headquarters company Nubeo, at the foot of the Jura mountains. It is here that the building of many famous Swiss watch companies. A wonderful nature and clean air also inspire artists and designers to create luxurious and gorgeous models.
Opening of the brand surprises with its unique complex designs, which can not be mixed with any other brand.
During the 20th century Swiss design and architecture deviated toward minimalism influenced by the Bauhaus school (Bauhaus), which is the highest school construction and styling. This school existed in Germany, 1919-193 years. In addition, there are art association, which has arisen within this institution, as well as the corresponding direction in architecture. For this direction the most important functionalism, namely, all that convenient, and comfortable and is beautiful. Reflecting this avant-garde style in the first place is the headquarters Nubeo, which is housed in the 13th century. Even after the repair has been saved the old design of the building.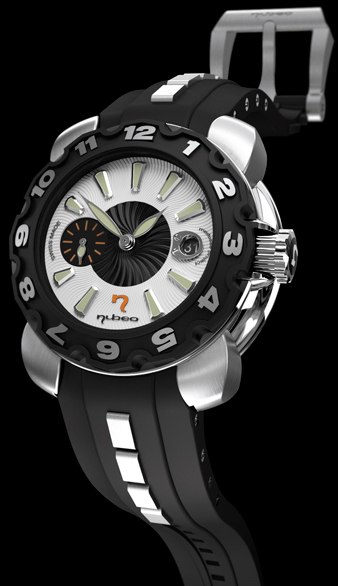 Luxury Swiss company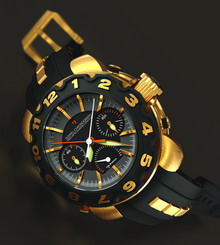 Nubeo works under the motto "Quality, exclusivity, luxury and design." Each model - a striking confirmation of this motto. The first collection was released under the brand Nubeo, - Medusse 43 Project, which models are distinguished by their unusual cases that resemble jellyfish, hence the name of the collection. To create unusually complex housing designers have developed a number of technological operations. Shells of these models consist of 35 components. Later, was released another collection called Medusse 36 Collection, the watch case which is small in size, made of gold or steel, the bezel is adorned with diamonds, giving the watch an elegant look. Different colors of dials that guilloched, will not leave anyone indifferent lover watches. Protect the dial sapphire crystal. Models are equipped with this special three-hand function and date. Screw-down crown, located at position 3 hours, nubs that are from the side of the case, leather strap made of alligator skin - all this shows not only high quality materials, but also the original designer style, embodied in each model . Water-resistant of these watches - 50 meters. Models are equipped with Swiss automatic movement caliber Valjoux, which is perfected by masters of Nubeo.
The next collection, presented by the brand Nubeo, is a line of Black Jellyfish Collection, which means "Black jellyfish." More hard work, careful design required the creation of models of this collection. This time, the designers used materials such as rubber, which has become the basic material of straps and bezel housings. Designers used the so-called style of "masking" as in the usual way to create a rubber straps several shades possible. In a form to fill tires of several colors can not be just one color. That's why they chose such a path. Wizards are placed manually in the form of pieces of rubber three colors, then under pressure in 2000 bars cured rubber, resulting in each strap receives a unique color. Multi-colored case with a diameter of 36 mm are made of gold or steel. Unusual design and hour markers, placed not on the dial, and on the bezel. The central part is of guilloched dials. Three hands and date aperture is located at position 3 o'clock, sapphire crystal protects them. Complements these watches is unusual straps, which have steel inserts. Models are equipped with Swiss automatic movement caliber Valjoux.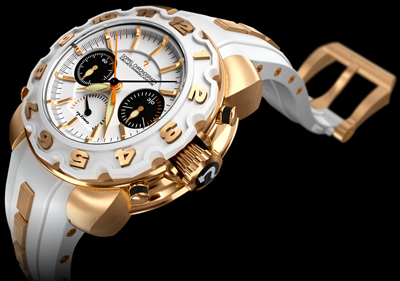 Keramik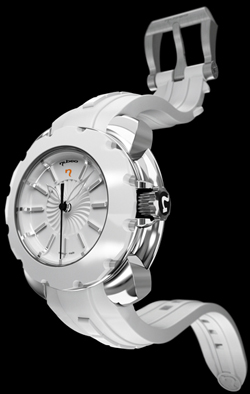 - The following collection of companies Nubeo. When you create a master watch this collection have chosen a custom form processing technology of ceramic materials with diamond tools. The watch collection Keramik is made of steel and ceramics, and bezel - full ceramic. Dials of models in this collection are also distinguished by its original design. Hour markers that are displayed by lines, three hands and dial are guilloched in the central part covered with a sapphire crystal. With dials harmoniously straps of the same shades, made of rubber and ceramics. Water-resistant of these watches - 50 meters. Swiss watches are equipped with an automatic Valjoux movement. Watch company also released Nubeo Chronograph Doppel Chronograph in limited quantity. This is the first model created by masters Nubeo, who work on complicated watch. Watches have been issued in honor of the expedition "Arctic adventure Nubeo Snowmobile» (Nubeo Arctic Snowmobile Adventure). Five members of the expedition had to cross the Arctic Circle and drive 1500 km in less than 72 hours on snowmobiles over rough terrain. They had to withstand the speed of 200 km / h and cold 40 degrees - all in the polar night. During this expedition specialists of Nubeo tested a prototype of a new model under extreme conditions. They successfully passed the pre-planned route for 60 hours.
Presented by Nubeo model Doppel Chronograph is made of a steel hull, with a diameter of 43 mm. Black dial and black bezel are adorned with steel hour markers, in harmony with a black rubber strap with steel inserts. COUNTERS are located at positions 3, 6 and 9 o'clock. The model is equipped with four arrows. Protects dial sapphire crystal. There are also other versions of this model with a gold case with ceramic insert. Sleet - Doppel Chronograph Chronograph is equipped with Swiss automatic movement Valjoux, power reserve - 48 hours. Doppel Chronograph watches were issued in limited quantities - 150 copies.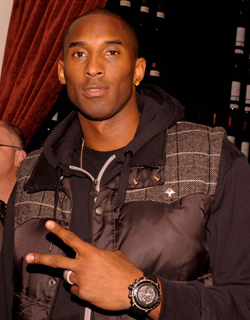 Nubeo is of the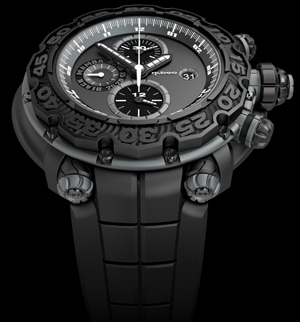 few watch brands that collaborate with artists, athletes. As a result of these collaborations are produced exclusive models in limited quantities. Thus, the development and production of new Black Mamba watches were made as a result of cooperation with the U.S. basketball player Kobe Bryant , who has the nickname "Black Mamba". Kobe was the champion of America in 2007, the Olympic champion in 2008, then in 2000, 2001, 2002, 2009, 2010 - five-time champion of the National Basketball Association. Kobe is also the ambassador of the company Nubeo. An interesting design of the Black Mamba. Unusually complex case, consisting of 131 parts, made of ceramic and titanium with black DLC coating, which is a diamond-like carbon coating (Diamond-like Carbon). The outer part of the dial is decorated with rubies of different colors. Bezel is also made of titanium and ceramic black. Matte black dial features three-hand chronograph counters, located at positions 12, 6 and 9 o'clock, and the aperture date at 3:00. Model complements the strap of black natural rubber with a black DLC coated titanium clasp class 5. The model is equipped with Swiss automatic movement with split function - the chronograph. There are several versions of this model, they are all produced in limited quantity.
The company also produces Nubeo collection of women's watches under the name of Jellyfish. Luxury watch amazing abundance of diamonds and other precious stones of different colors. Tenderness, femininity, elegance, good taste and unique performance skills - that can be characterized as female models from the company Nubeo, which will be indispensable ornaments of his wrist holders. Models are made in the form of a jellyfish, are fraught with mystery and unbelievable magic. Buying watches Nubeo is available through our authorized dealers.