Noon Watch Company was founded in 2006 in Denmark, Copenhagen. Before founding brand had the task, namely to produce models that have no analogues in the world. Since 2007, the brand began working with the Danish designer Henry Sorig, which for years has worked with many popular brands, as well as the well-known Danish company Bang & Olufsen, a manufacturer of televisions, as well as with built-in satellite tuners, VCRs, CPUs Dolby Pro Logic, optional motorized stand to them, the audio system (CD, TAPE, RADIO), speakers of different capacity, dimmers. The boundless imagination and a unique taste of the designer helped to create exclusive models, conquered its superb appearance for many.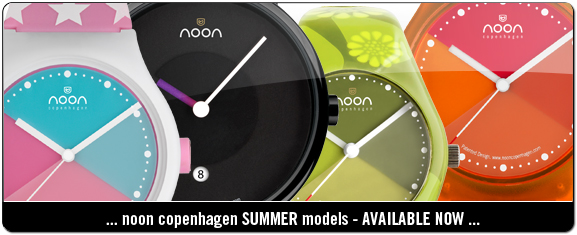 The uniqueness lies in their design, that combines old tradition and innovation. At the same time the master did not forget about quality. As a result, the brand was launched Noon products providing them to customers at an affordable price. Like many other watch brands, Noon and strives for perfection, it never rests on its laurels. The company produces Noon watches under the motto: "Do not be afraid to be different." Each time the brand is on trial judges watch models made in different styles, using the original combined bold colors and the selected parts. One look is enough to see the diversity inherent in models of this brand. The rich color selection and different styles, which are made watches, will help everyone select the right model to your taste. A young team that is working on wrist watches, always tends to go against the gray of everyday life, trying to turn it into a bright day, full of colorful paints of life. To mark their wrist models is used the highest quality materials such as stainless steel 316L, titanium, mineral glass. They carefully choose the leather straps. Noon watches are equipped with the best Japanese watch movements to ensure their accuracy and reliability.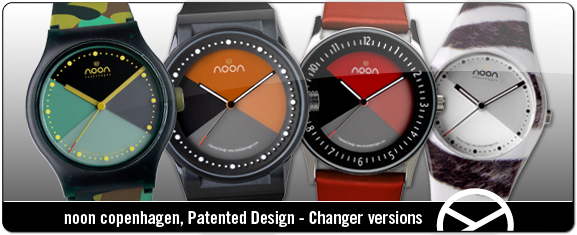 The brand Noon has a rich assortment of collections of watches. Chronographs and conventional models, performed in non-standard forms, will be indispensable friends of those who follow fashion, wants to emphasize its bright individuality. Round, square, rectangular watch case made of stainless steel, titanium, made of gilded steel. Solid or painted in two or four colors of the dials, are equipped with two or three arrows, and the counters to zero, with the company logo at 12 o'clock and date at the aperture 3:00. Complement the model steel bracelets, silicone or leather straps. All models are water resistant to 5 ATM (50 meters) and equipped with a movement by Miyota.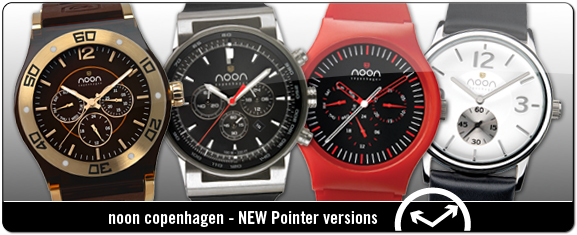 Thanks to modern technology and innovative design, the wrist watches Noon soon took the place of honor on the watch market. Currently, models of this brand are presented in 15 different countries. Noon watches can be purchased through authorized dealers, as well as ordering them on the official website of the brand.