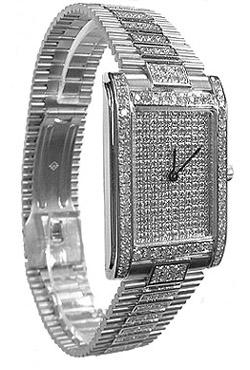 Nobel is an American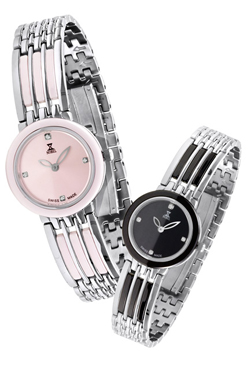 watch company, which specializes in the production of luxury watches. Superior design and quality materials used in the production models the company will not leave anyone indifferent lover watches. Despite the fact that the brand is American and is headquartered in New York, watches made in Switzerland on the basis of the best Swiss movements, and some parts made in Asia.
Hours Nobel chosen by people who want to emphasize your discriminating taste, fashion-conscious who appreciate unique design. Their affordable price allows the owner to choose several models that are suitable to a particular event or occasion. That is why since its inception and until today the company seeks to increase the Nobel its product range and offer them at a reasonable price. The company presents its Nobel models in many countries around the world. Currently Mark has more than 200 retail stores. Many celebrities, athletes, coaches, and the governor of New York Mario Cuomo, have been awarded a unique brand watches Nobel.
Interestingly the motto of this company, which reads as follows: "I have not received the Nobel Prize, but I got a clock Nobel».
A wide range of collections includes both brand Nobel quartz clock and automatic, and chronograph, classic and exclusive models, enchanted by its superb design and color scheme. For the manufacture of shells master chose stainless steel, unidirectional bezel chronograph and stainless steel. Colourful and made in different styles dials have three or five arrows hour markers in different versions, with an aperture of the date in positions 3 or 6 hours. Protect the dials Sapphire crystal with anti-reflective coating. Hour markers and hands are covered with some models of fluorescent substance. Watchbands made of leather in different colors, and bracelets made of stainless steel. Water-resistant hours - from 3 to 10 ATM.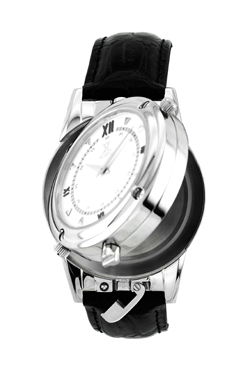 Mark Nobel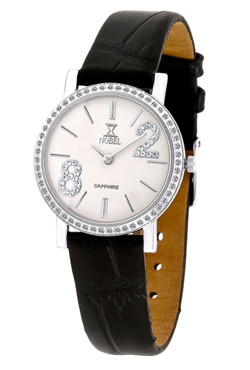 issued a separate collection of elegant watches under the name Executive Collection. The models differ in the line materials used in their production, as well as an exclusive design. The watch is made of gilded steel of different shades, black ceramic. Elegant and luxury watches with colored enamel dials are decorated with precious stones on the bezel, chassis and dials. There are models, some of which is wholly hour markers set with diamonds. In addition to these models, the company also released a separate line of watches with MP3 player and Bluetooth. These multi-functional watch with built-in battery will become indispensable friends of music lovers. Their excellent design and unusual case shapes, made in classic styles or sports, white and black dials with Arabic or Roman numerals, underlined by a bright personality and unique taste of its owner. By the way, the brand produces both male and female models of these watches.
Nobel is also a model with two-color case and bracelet, with Roman hour markers and a collection of wrist watches and models with pivoting housings. We can not, of course, forget about luxury collection, which includes models with cases of 18-karat white and yellow gold. The case, bezel, dial and bracelet some of these models are fully decorated with diamonds. Hour markers some models are decorated with sapphires. Multi-colored stones create a brilliant play of light and brightness, which creates a sense of fairy tales. Thin hands, and crown of watches emphasize their elegant look and elegance. Water resistant is up to 3 ATM (30 meters). Models are fitted with Swiss quartz movement.
The company always strives to enrich Nobel their unique collection of models. Their luxurious look and unique design of the transfer to the owner not only a good mood, but also emphasize its subtle flavor to a small masterpiece. Our shop can be a Nobel official dealers.