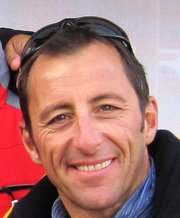 Nite International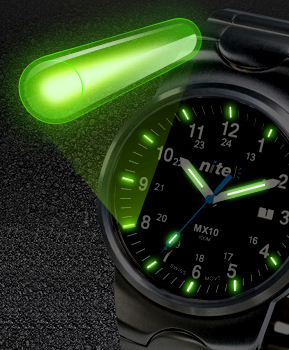 - a successful British company, based in the south of England, which designs and manufactures exceptionally elegant collection of sports watches. Nite watch brand was founded in 2004 by British entrepreneur Roger Green after a successful launch and development of another brand, based in Europe. The purpose of the Green's place in the design and manufacture of watches that could withstand a disaster, emergency situations, as well as to be acceptable. The aim of the founder, of course, was achieved with a wrist watch model Nite, which today has an infinite number of people around the world with successful careers, as well as leading an active lifestyle. These people are inspired to create models Nite, in which Green has managed to incarnate a high quality, innovation, watchmaking, and, of course, creativity, combined with the production and integrity unquestionable customer service. The company produces the watches using the best materials, manufacturing techniques and components, including the Swiss lighting GTLS, Swiss movements and thick sapphire crystal with triple anti-reflective coating. As a result, the brand produce watches that can be worn at any time regardless of the career chosen by the actions or the environment. The company provides a wide range of Nite watches.

MX 10 - Special Edition hours, released for the Special Forces. Models of this line is extremely easy to use and reliable and will not let its owner, even in extreme situations. Round watch case is made of stainless steel 316L. White or black dial is equipped with three-hand and hour markers in the form of Arabic numerals is protected by thick sapphire crystal. Date aperture is located in position 3 hour, and hour markers and hands equipped with unique technology GTLS, provides clear illumination in any lighting condition. Complement the model of a polymer material straps in black or white. Watches have water resistance up to 100 meters and are equipped with Swiss Ronda mechanisms 505.
ICON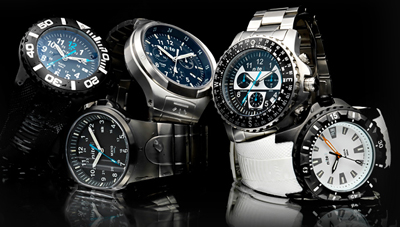 - The following collection of companies Nite, representing a fashionable and comfortable model with large hourly indices, which are comfortable to wear in the street and into the jungle. The watch of this line are made of bronze with a PVD coating. White and black dials, which are Arabic hour markers and three or four arrows with special lighting GTLS, mineral crystal covered with a triple anti-reflective coating. Models complement the leather straps in black and brown colors. Water resistant up to 100 meters. Swiss watches are equipped with mechanisms Ronda 513. AQUA - a collection of powerful watches made in sporty style. With models of this line, you can spend hours enjoying the beauty of the underwater world, surf, and various sports. Round case, surrounded by crenellated bezel, is made of bronze with PVD coating. White, blue, orange dials protect sapphire crystal with triple anti-reflective coating, which are located under the hour markers, three arrows with light GTLS, as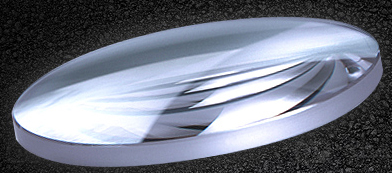 well as aperture date at 3:00. Complementary models straps of a polymer material or different shades of bronze bracelets with PVD coating. Water Resistant - 300 meters. These models are collected on the basis of Swiss movements Ronda 715Li. The company produces Nite limited models not only for the special forces, as well as for airborne troops, for the military. Today, these models can also choose the athletes and people involved in extreme sports and leading an active lifestyle. A collection CHRONO VISION and will choose a chronograph, made in the sports and classic styles. Opening Nite - reliability, accuracy, originality, excellent design execution: all it allows the wearer to be confident in their choice. Purchasing watches from Nite is available through authorized dealers, as well as ordering them on the official website of the company.