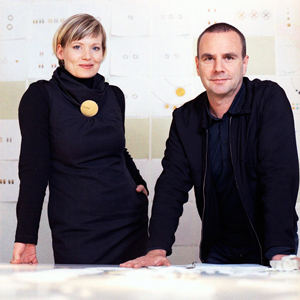 Niessing - German jewelry company, founded in 1873 by Herman Niissingom. It all started with the opening of a small jewelry store in the town of Vreden, located in Germany. In the same city today is the headquarters of the company.
Each ornament tells the story of Niessing company. Many of the ideas and the development of new jewelry is closely linked with the history Niessing.
In 1904, the company masters Niessing invented the seamless engagement ring, and in 1950 the brand has been a leading manufacturer of wedding rings. All the necessary equipment and tools that were developed in Niessing and you need to create masterpieces can be seen today in many jewelry houses.
In 1970, designers Ursula Exner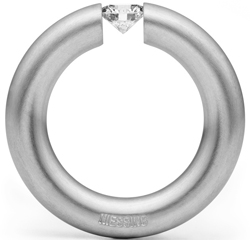 and Max von Hausen laid the foundations for a new philosophy of brand Niessing. Skillful hands of designers have been collected various types and forms of decorated, combining unique materials and unmatched design. Exner developed a form of necklace impressed everyone; bonding of platinum and gold had been without rations. Then the designer Walter Vittekom ring was invented «Niessing Spannring», which is inserted into the stone, as if floating. These rings have become one of the most important jewelry in classic style with modern design. The release of the ring followed by numerous modern products, many of whom have received international design awards. Modern jewelry manufactory in Vredene still regarded as a pioneer, as well as the embodiment of innovative design solutions.
Already 1980 the company Niessing goes into a new stage, using the manufacture of its products fresh colors: red, green, pale green, gray, gray-sand. Master Mathias Mennih company develops «IRIS» with a gradient of pure gold to silver. Two years after it was released a unique flexible chain.
Only since 1993, the company launched a Niessing first wristwatch Radius 9, and in 1999 opened in Berlin on his first store manufactory of watches and jewelry.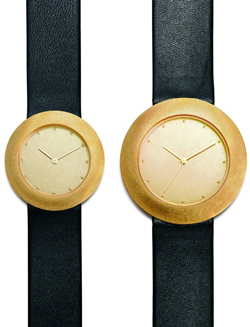 In 2000, the mark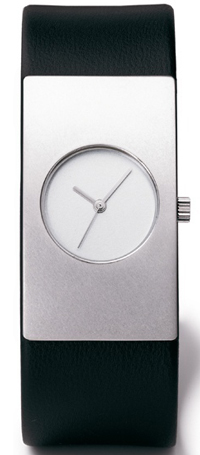 at EXPO 2000 in Hanover presented the original three-ring Abakus moving balls. This model is also available today on the official website of the brand.
This was followed by release of a number of new jewelry, affecting all its unique design. All new models have been developed designer Walter Vittekom. The brand opened its shops in different cities and began to cooperate with Japanese companies. However, in 2008 global economic crisis has left the brand on the company Niessing. On May 1, 2009 by Niessing Manufaktur GmbH & Co. begin to manage Klaus Kaufhold, Johann Lenz, Kaufhold and Gunther Heinrich. Then they open the jewelry stores and watches in China, Berlin, Dusseldorf, Hamburg, Munich, Stuttgart and Osaka.
Watch brands Niessing are simple and elegant, calm and clarity. They give a different interpretation of time. Thin round or rectangular watch case made of stainless steel, platinum, and gold shades. An interesting design of round cases, on its side which is impossible to find a crown. Hidden not only crown, but the bracelet link with the case. The dials are equipped with two or three hands and hour markers marked points. Neither on the face or the body is not anything extra. With these wrist watches you can relax and not think about time.
The models with rectangular cases are distinguished by their design. Here, the crown is not hidden, it takes its certain place, namely at position 3:00. The white dials of these models are three hands and hour markers are absent. Models complement the soft leather straps. Watches Niessing are equipped with automatic or quartz movement.
The combination of functionality, quality materials and exceptional craftsmanship - these can be described as elegant and delicate jewelry and watch brands Niessing.
Purchasing watches or jewelry of the company Niessing is available through authorized dealers, as well as ordering them on the official website of the brand.